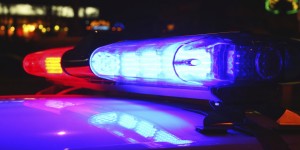 Berlin, NH – The Carroll County Sheriff's Office in conjunction with the Carroll County Department of Corrections successfully investigated an incident of Suboxone film being illegally delivered to the Carroll County House of Corrections in early August. Three individuals were arrested on felony offenses that included Delivery of Articles Prohibited and Criminal Liability for Conduct of Another (accomplice). Jacob Martin of Dover, NH, Jesse Copp of Ossipee, NH, and a third individual of Barrington, NH, were charged. All are scheduled to appear in the 3rd Circuit – District Division on 10/6/16 for arraignment.
Suboxone (buprenorphine and naloxone) is a drug used in the treatment of opiod dependence. It comes in a film form that is highly concealable and often abused. Although the drug does have a legitimate use in opiod dependence treatment programs, it is often abused and has become increasingly more difficult to deter in county jails and prisons state wide where heroin is not available. In the ongoing fight against the opiod epidemic in Carroll County and the State of NH, it is important to note that Suboxone abuse, although used in treatment, is also an issue.
Carroll County Department of Corrections Superintendant, Jason Henry, has implemented in house cognitive mental health, and substance abuse programs at the Carroll County House of Corrections that are scheduled to begin September 19th, 2016 to help combat the issues his inmates are dealing with. Sheriff Richardi has been fully supportive of the implementation of the programs.
~ Courtesy of the Carroll County Sheriffs Office