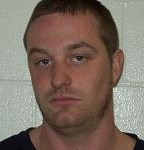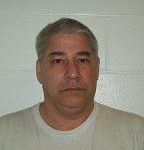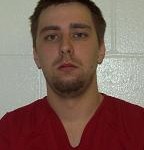 Photos courtesy Fryeburg P.D., l to r:  J. Wentworth, H. Fall Jr., I. MacDonald
Police in Fryeburg, Maine say three valley area men were arrested early Sunday morning after officers responding to a disturbance call were allegedly assaulted.
Sgt. Josh Potvin says Fryeburg Officer Mark Dyer and Oxford County Deputy Sheriff Richard Murray responded to 17 Old Mill Rd. in Fryeburg shortly before midnight Saturday and found what they describe as "a melee" inside the house and evidence of a scuffle outside on the driveway.
Murray was allegedly assaulted when he tried to enter the house and he used his taser gun before he and Dyer were confronted and taunted by several men who were drunk. Dyer was also assaulted and both officers retreated from the house to wait for backup.
Backup arrived within a few minutes, including additional Oxford County deputies, Maine State Police troopers, Bridgton Police and deputies from the Cumberland County Sheriff's Office. Fryeburg Rescue also responded to the scene to treat the victims.
Potvin says those arrested include 52-year-old Harold Fall, Jr. of Fryeburg, 25-year-old Jeremy Wentworth of Conway and 23-year-old Ian MacDonald of Lovell, Maine.
All three men are charged with refusing to submit to arrest, while Fall and Wentworth are also charged with assault and disorderly conduct. Wentworth is also charged with obstructing government administration, as is MacDonald.
All three men were taken to the Oxford County Jail.
Potvin says he's grateful for the quick response of the backup officers, saying the outcome of the situation could have been different if they hadn't gotten there so quickly.
He says it is also fortunate no one was seriously injured during the incident – he credits that to the close collaboration between police agencies.