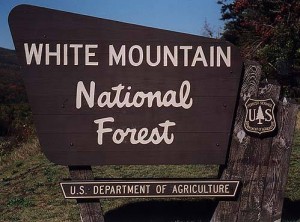 Gorham, NH – The White Mountain National Forest and Appalachian Mountain Club are looking to fix up Camp Dodge. The White Mountain National Forest has just released a Scoping letter proposing to enter into a partnership with the Appalachian Mountain Club to address the long-term maintenance needs and improvements to the camp.
AMC's current permit for Camp Dodge, which limits investment in the buildings and infrastructure systems to maintenance-related repairs, will expire this year. Due to the age and condition of many of the buildings, as well as the connected utilities, there is a need for a significant amount of money over the next five years to keep the facility functioning and in compliance with health and safety laws.
This partnership project is designed to address the growing maintenance, accessibility, and safety needs at Camp Dodge, as well as to provide housing for AMC, Forest Service, and partner seasonal crews and volunteers.
Camp Dodge is located off of route 16 in Greens Grant and is currently used to allow the AMC to provide housing and logistic support such as training and proje ct coordination for AMC volunteers and support staff.
Those interested in the specifics of the project can find the Scoping letter by clicking the link below.