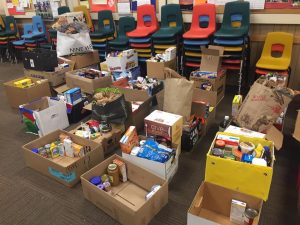 North Conway, NH – The 15th annual Mount Washington Radio Food Drive was another one for the Record books. Both 93.5 WMWV and Magic 104 broadcast for 12 hours straight from Vaughn Community Services Center  as they collected frozen turkeys and non-perishable food items to be distributed across the various Mount Washington Valley Food Pantries.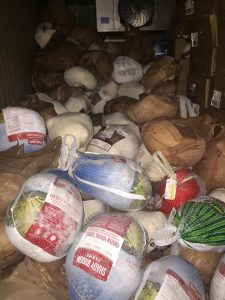 They collected 545 frozen turkeys, beating last year's record of 522 birds. They also collected over $3,700 in cash donations, and hundreds of pounds of non-perishable food items.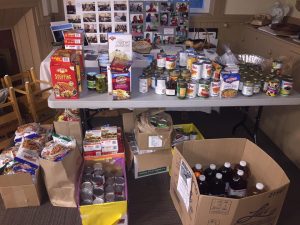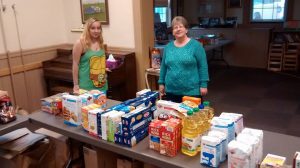 As a special bonus this year our News Director Christian Mower Dressed up as a Turkey after losing a bet with Magic 104 Morning Host Gino!
News Director Christian Mower cools off with some the Turkeys Collected in the Freezer
News Director Christian Mower along side Dale From Fat Biscuit
News Director Christian Mower takes a picture with some little ones who came out to donate

News Director Christian Mower along side Buzz Coleman who donated 80 Turkeys first thing in the Morning
News Director Christian Mower along side Shelli From North Country Dental