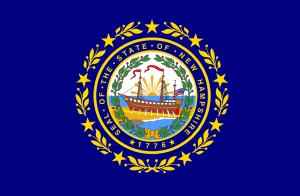 Concord, NH – The New Hampshire Division of Travel and Tourism (DTTD) is announcing approximately $90,000 in grant funds available to qualified organizations of the state's travel and tourism industry. The funding is available through the state's Joint Promotional Program (JPP).
Since July 1, $824,184 in matching funds has been awarded to 16 organizations. The final round of applications for JPP grants for fiscal year 2017 are due by April 11.  Organizations interested in applying can access the application, JPP rules and program certification forms here.  The JPP Screening Committee will meet May 16, to review and award funds.
JPP provides the state's tourism marketing organizations with matching grant funds in order to promote New Hampshire as a year-round vacation destination, increase rooms and meals tax revenue, and grow tourism expenditures throughout the state.
Written by Kris Neilsen, Communications Manager at the NH Division of Travel and Tourism Development.