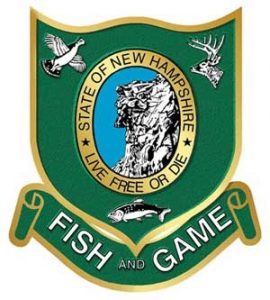 LANCASTER, NH — An injured hiker summited Mount Washington thanks to the help of a group of Massachusetts National Guard members. The group of 7 National Guard members on an annual hike in the White Mountains came upon the injured hiker at around 1:30 the afternoon Sunday.
The hiker identified as 38-year-old Michael Jones of Conway, was descending the Tuckerman Ravine trail with his wife when he accidentally stepped into a crack between two boulders causing him to lose his footing and tumble down what witnesses say was a 12-15 foot drop. Jones suffered head and shoulder injuries.
The National Guard members came upon the scene assisted Jones's wife with medical treatment and also called 911 fearing the injury was worse than it ultimately turned out to be. Another medical professional, who also happened upon the scene, conducted an assessment of the patient's injuries and concluded that he was okay to try and hike out on his own. Jones agreed to attempt to make it back to the summit, which was about ½ mile away.
He was able to accomplish this with assistance from two of the National Guard members, who stayed to assist. They were able to make it to the summit where they met a Fish & Game Conservation Officer who transported them down the Auto Road to the awaiting ambulance that transferred him to Memorial Hospital in Conway.