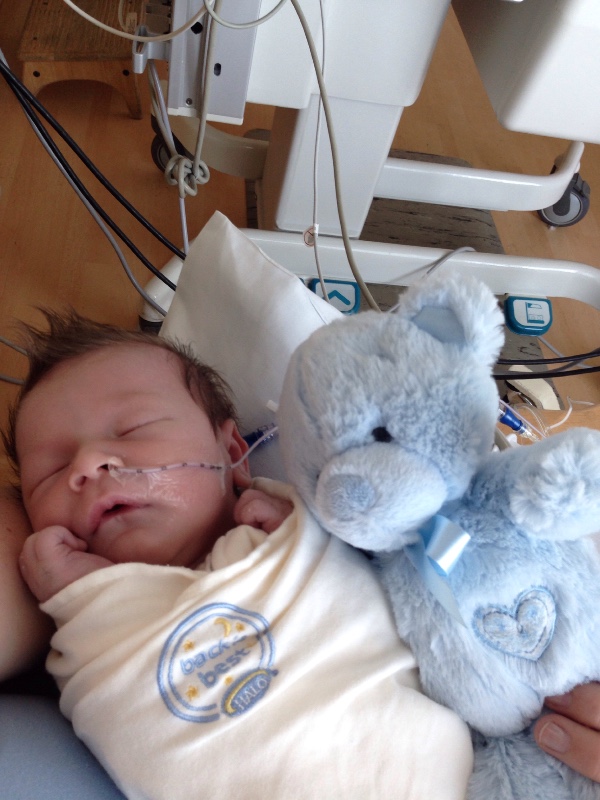 A local Conway family is looking for help from their community after what should have been a joyous occasion turned into a tragic one. Bryan and Elizabeth Rocco welcomed their baby boy Bryson Ernest-Aaron Rocco, or B.E.A.R as they affectionately call him, into the world on August 26th. On the 27th they were notified that their son had begun having seizures and he was being rushed to Maine Medical Center.
Bryan Rocco said that their baby B.E.A.R. was having trouble breathing and suffered multiple small seizures while at Maine Medical. Bryson underwent multiple tests including a lumbar puncture, EEG and MRI in addition to medication to help control his seizures and antibiotics to fight infection.
Then just 3 days after their little boy was born Bryan and Elizabeth got some news no parent ever wants to hear. Their son had suffered two strokes one in each hemisphere of his brain. A neurologist told them that Bryson may have problems with his motor skills growing up and will need a neurologist and a physical therapist to follow him and help him throughout his life.
Since Aug 30th Bryson has been improving but still needs to be fed through a feeding & breathing tube because he hasn't learned how to swallow and has had some issues with his breathing. The Doctors also found that he may have a non life threatening heart condition.
The Rocco family lives on just what Bryan makes at his job in Conway, which he has taken a few weeks off from in order to be by his wife and baby's side. They are looking for help through a go fund me account they have set up. Anyone who wishes to donate and help out the Rocco Family can click here to learn more about Brysons condition and to donate.