Bartlett N.H. – Janet Hadley Champlin has become the first female police chief in the history of Carroll County.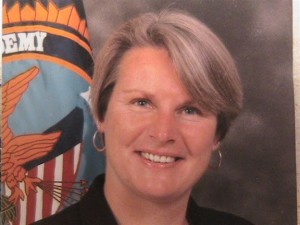 She was serving as the interim Police chief for Bartlett since January when Tim Connifey retired. According to the Conway Daily Sun she was sworn in on Friday in a packed room filled with her friends, family, and fellow Law enforcement officers from across the state.
The new Chief has a long history of enforcing the law first joining the Portsmouth Police Department in 1988 and serving there for 20 years. She also served as a detective for the New Hampshire Attorney General's Drug Task Force and in the Bureau of Investigative Services until retiring in 2008. Champlin can only work 32 hours a week in order for her to continue collecting her retirement benefits from Portsmouth.
During the Ceremony Champlin thanked all her fellow law enforcement officers and said "I look forward to us solving crimes and making our community better than it is today."