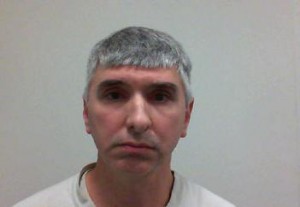 Conway, NH- A Bartlett man is under arrest for possession of child pornography. According to the Conway Police in March of last year they teamed up with the New Hampshire Internet Crimes Against Children Task Force on an investigation into the suspected possession of child sexual abuse images in Conway.
A search warrant was attained and executed of 47-year-old William Alexander's Conway residence in April of 2015. Several computers were seized and a forensic analysis was conducted on them. Authorities attained a warrant for Alexander's arrest based on what was discovered in the computers, and executed it yesterday.
He faces 10 counts of class A felony Possession of Child Sexual Abuse Images, each of which result in a maximum penalty of imprisonment in excess of 7 years. Alexander will be arraigned at the 3rd Circuit District Division Conway Court at 2 o'clock this afternoon.