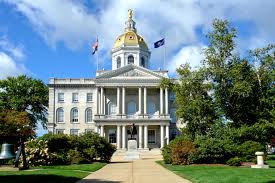 Concord, NH – Constitutional Carry has come one step further to becoming law in the Granite State. The bill passed the House of Representatives 200 to 97 today. Senate Bill 12 would eliminate the need for a permit to carry a concealed handgun in the state. It would also extend the duration that a permit is valid for reciprocity purposes.
Current law gives local police chiefs the right to determine if a person's "suitable" to carry a concealed weapon. Similar bills have passed the house and senate before but were vetoed by former Governors Maggie Hassan and John Lynch.
The bill passed the senate last and it now heads to Governor Chis Sununu's desk. Sununu has said on multiple occasions that he will sign the bill into law.