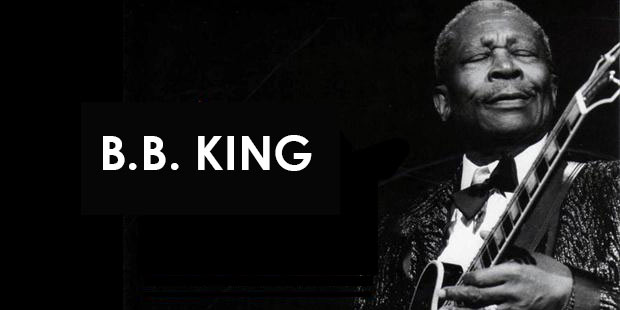 Blues Legend B.B. King sadly passed away last night. Riley B. King, the legendary guitarist known as B.B. King, whose voice and staccato-picking style brought blues from the margins to the mainstream, died Thursday night at age 89.
King had continued to tour well into his 80's and finally started showing signs of his age last year after decades of living with Type II diabetes. He fell ill in October due to dehydration and exhaustion, after a show at Chicago's House of Blues which prompting a  cancellation of the remainder of his tour.
His daughter, Patty King, said he died in Las Vegas, where he announced two weeks ago that he was in home hospice care after suffering from dehydration.
During his years as reigning king of blue, he racked up 30 Grammy nominations and 15 wins and a long list of honors including the Grammy Lifetime Achievement Award, Rock and Roll Hall of Fame induction, Presidential Medal of Freedom.
Mark, B.B. & Roy