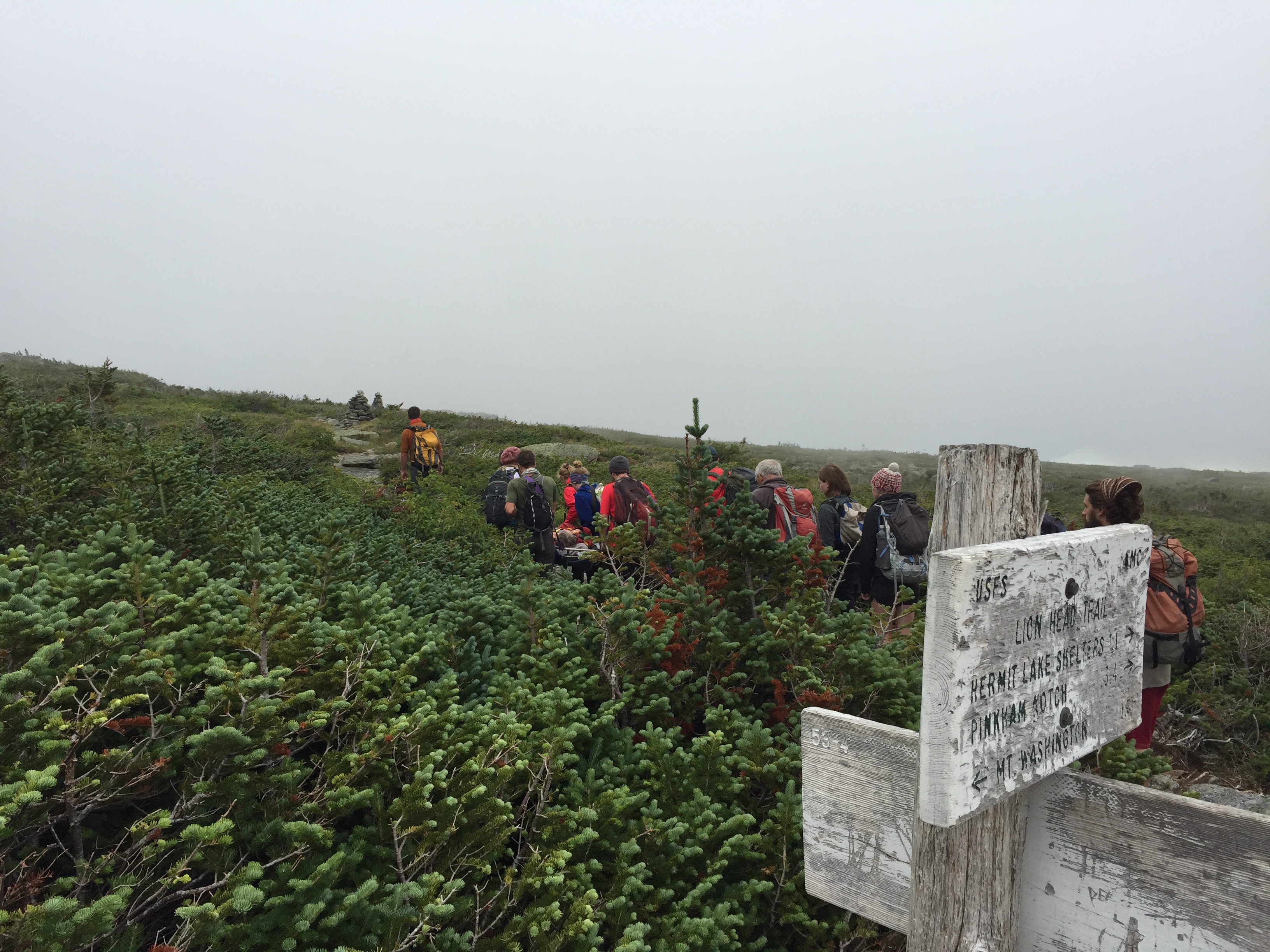 Gorham, NH – Fish and Game Conservation Officers had a busy day yesterday responding to two search and rescue calls and a dirt bike accident. The first call came in at approximately 9:30 a.m. when a 911 call reported a dirt bike crash on the rail bed trail in Gorham. Fish and Game officials say that 27-year-old Gustavo Doleo of Lynn, Massachusetts narrowly escaped serious injury when he almost collided with a gate.
According to Doleo he was riding his dirt bike behind two of his friends, who were operating four wheelers which were creating so much dust he could not see, when the incident occurred. He said with the conditions he did not see the gate as he approached it. He was able to avoid a directly hitting the gate by laying the bike down, but suffered a leg injury in the process. There was no damage to the dirt bike. Gorham Police, Gorham Ambulance were the initial responders. Mr. Doleo was transported him to Androscoggin Valley Hospital (AVH) in Berlin for treatment.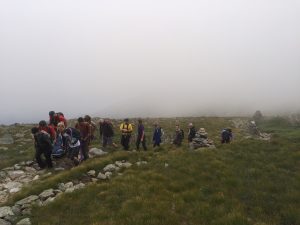 The second call came in as an injured hiker on the Lion's Head trail in Sargent's Purchase. The hiker, identified as 68 year old Heide-Lore Mueller of Jena, Germany had been hiking down the trail with her husband when she slipped and injured her leg. A trio of hiker's who were medical professionals, came upon Mrs. Mueller and recognized the extent of the injury and called 911 for help.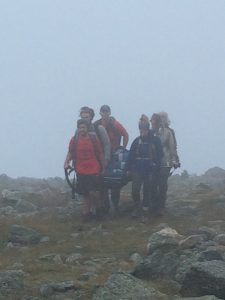 A rescue effort including volunteers from Appalachian Mountain Club (AMC), and Androscoggin Valley Search and Rescue (AVSAR), carried Mrs. Mueller down Lion's Head to Alpine Garden trail, then up a section of Huntington Ravine trail to the Auto Road. She was then transported to Androscoggin Valley Hospital in Berlin for treatment of her injuries.
While the search and rescue mission was in progress on Mt. Washington, Fish and Game received another rescue call at Glen Ellis Falls. This call involved a man, identified as 29 year old Richard Trainor of Nashua, who according to witnesses, jumped from the top of the falls striking his head just before entering the water. Friends went to his aid, getting him out the water and calling 911. He was transported to AVH by Gorham Ambulance for treatment for his injuries.
Photo's Courtesy of New Hampshire State Fish and Game