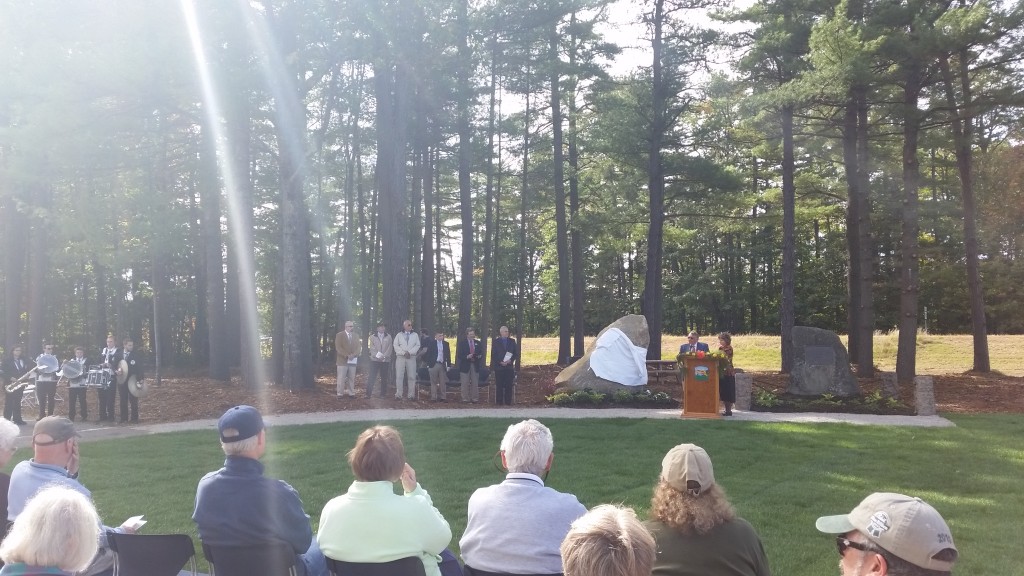 Conway, NH – The people of Conway celebrated the 250th anniversary of the founding of the town today. Sunny skies were overhead at the event taking place just outside the Conway Police station at Founders Park, which Master of Ceremony Brian Wiggin said was once thought to be the center of Conway.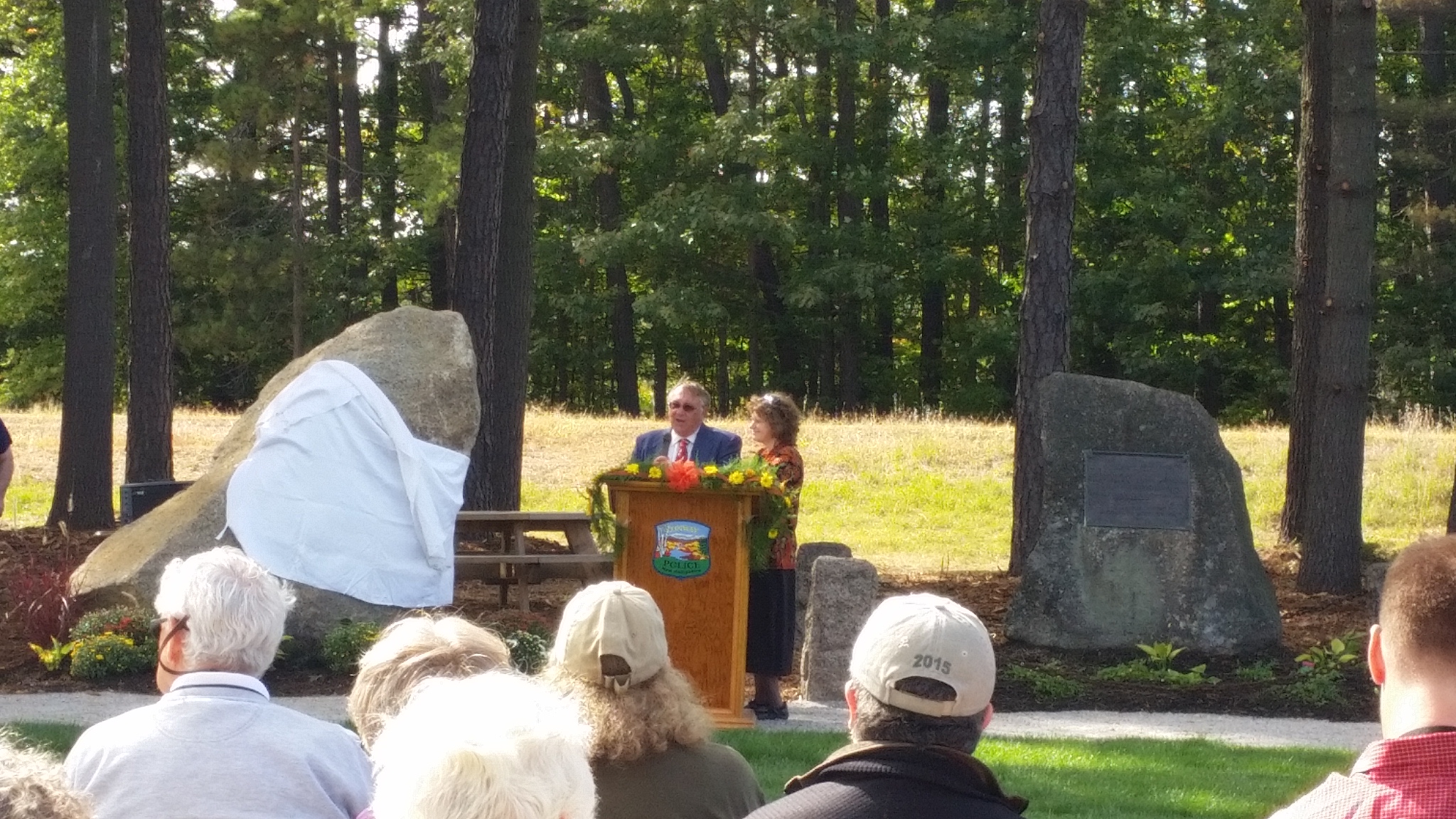 The festivities began with and Wiggin and his Co-Master of Ceremony Jill Reynolds introducing the Conway Police Honor Guard for the presentation of colors while the Kennett High Stage band played the Star Spangled banner.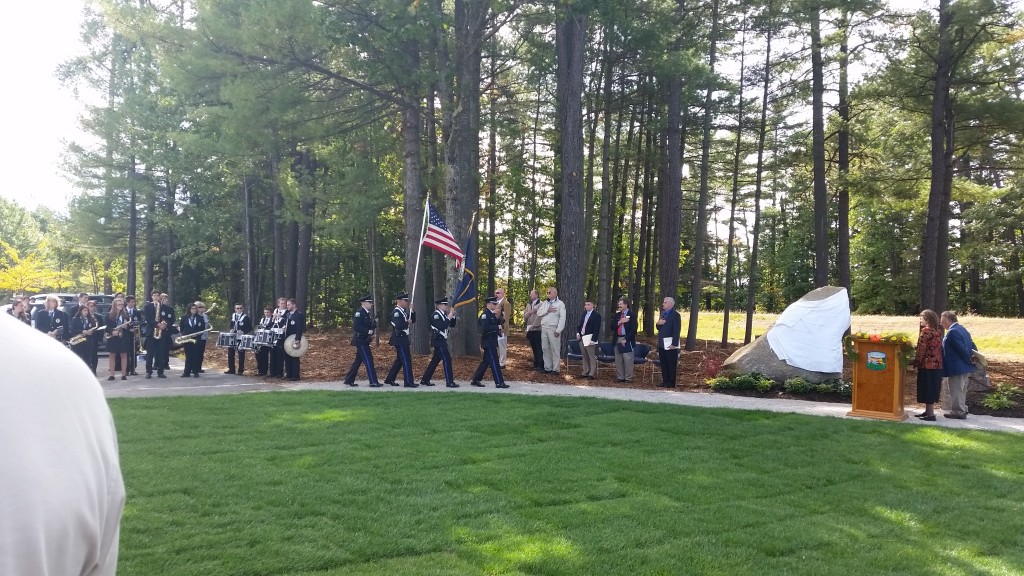 Pastor Gill Healy from the First Congregational Church preformed an opening prayer and noted that Founders Park use to be home to the first church of Conway and the Meeting House.
Chairman of the Town of Conway Selectmen Dave Weathers spoke for bit. Then Recognition of the guests was given to current and past Conway Selectmen as well as to the 250 Steering Committee.
Guest speakers included New Hampshire Executive Councilor Joseph Kenney, Conway native Chuck Henderson reading a letter from U.S. Senator Jeanne Shaheen, Mike Scala speaking on behalf of U.S. Senator Kelly Ayotte, and New Hampshire Sentate Majority Leader Jeb Bradley who showed up fashionably late after tending to a personal matter.
A beautiful new plaque was the unveiled followed by a Christening and ribbon cutting.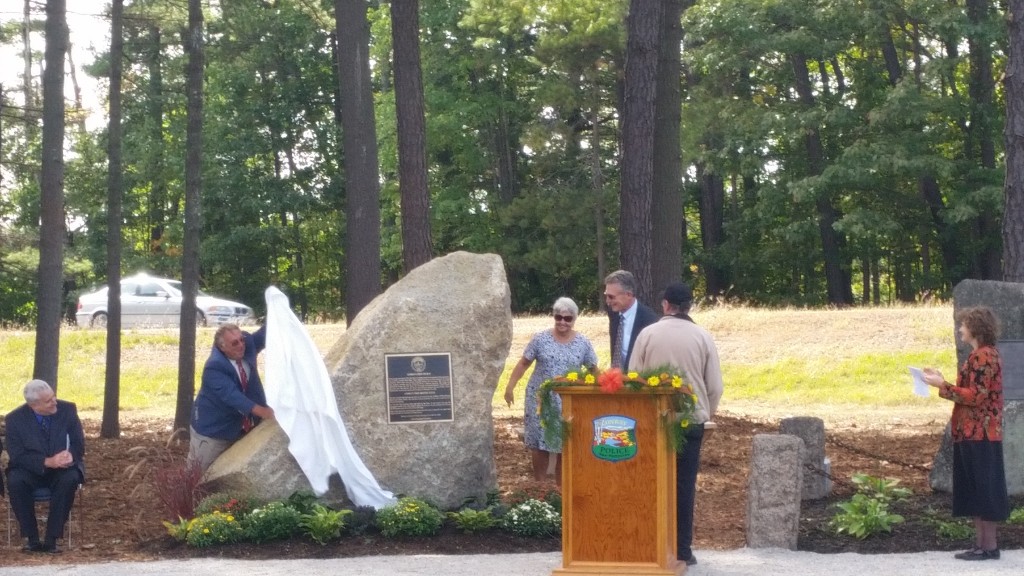 The ceremony came to an end with a blessing from Pastor Erick Ness, a Ribbon Cutting, and the Kennett High School Stage Band playing God Bless America as members of the crowd sang along.
After the Ceremony the crowd was invited to enjoy refreshments and viewing the various art and items on display representing the history of Conway.