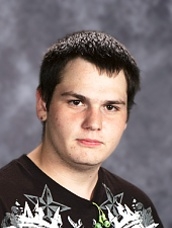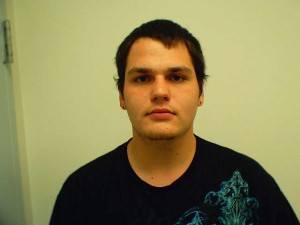 Dalton J. Blake, Photos courtesy Conway P.D.
CONWAY POLICE ARE ASKING FOR THE PUBLIC'S HELP IN FINDING A MISSING 17-YEAR-OLD BOY WHO WAS LAST SEEN AT KENNETT HIGH SCHOOL ON TUESDAY.
DETECTIVE SGT. AL BROYER SAYS DALTON J. BLAKE HAS NO HISTORY OF RUNNING AWAY.
BLAKE HAS NOT CONTACTED FAMILY MEMBERS SINCE MONDAY AND HIS FAMILY IS CONCERNED ABOUT HIM BECAUSE HE WAS DESPONDENT WHEN HE DISAPPEARED.
BLAKE IS DESCRIBED AS WHITE, SIX FEET TALL WITH SHORT BROWN HAIR AND BROWN EYES. HE HAS FOUR TATTOOS, INCLUDING A SPIDER WEB ON HIS LEFT SHOULDER, A CROSS ON HIS RIGHT SHOULDER, AND THE WORDS "INDESTRUCTIBLE" AND "MONSTER EMBLEM" IN OTHER AREAS.
BLAKE WAS LAST SEEN WEARING A TAN SOUTH POLE ZIP HOODY, BLACK JEANS, TAN WORK BOOTS AND A GREEN AND GRAY STRIPED STOCKING HAT.
ANYONE WITH INFORMATION ABOUT HIM OR HIS WHEREABOUTS IS ASKED TO CALL POLICE AT (603) 356-5715.
WRITER: MACKENZIE SATURDAY MARCH 3 2012 WITH ADDITIONAL AP STORY CONTENT