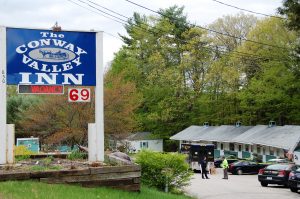 Conway, NH – The Assault case regarding a man at the Conway Valley Inn has been upped to a homicide investigation. On May 15, 2016, police responded to the Inn in Conway, where they discovered 64-year-old David "Bruce" Goodwin severely injured.
On the evening of May 17, 2016, Mr. Goodwin succumbed to his injuries and died. An autopsy was subsequently performed by the Maine Medical Examiner's Office. Although the final results of the autopsy are still pending, the Maine Medical Examiner's Office has determined that the manner of Mr. Goodwin's death was homicide.
A homicide is different than a Murder in that Homicide is the killing of one person by another. Murder is a form of criminal homicide, where the perpetrator intended to kill the other person.
Authorities have not said whether or not they have a suspect and have remained very quiet about the ongoing investigation.