Peggy Johnson, from the Yeoman's Fund for the Arts, and author John Sedgwick stopped into the WMWV studio to chat with News Director Christian Mower tonight (8/8/18) writing forum at the Cook Memorial Library in Tamworth, and a writing workshops  Samuel H. Wentworth Library in Sandwich next week.
This Drive Time Interview is brought to you by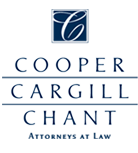 ---
Drive Time Interviews are a specialty program on week days at 5pm where local not for profit organizations get a chance to talk about an upcoming event on air.
If you would like to schedule a drive time interview Click Here. Or give our office a call at 603-356-8870.