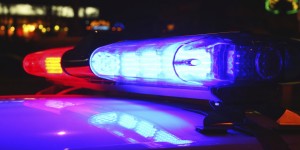 Madison, NH – Store employees foiled a robbery in Madison this morning. Lt. Ted Colby from the Madison Police Department said that at around 10 am police responded to a report of a robbery at the Community Market and Deli in Madison. Lt. Colby said that Michelle Harris of Conway had allegedly attempted to steal from the store with what turned out to be a bb gun. A couple of brave employees were able to disarm the suspect, of what they believed was a firearm, and then held the suspect down until police arrived.
Freedom Police Chief Josh Shakford was the first on scene and, after a brief tussle with the suspect, was able to arrest her. Thankfully no one was hurt during the incident.
Harris is charged with resisting arrest and Robbery. She had a bail hearing this afternoon at 2:30. Freedom Police, Tamworth Police, New Hampshire State Police, and the Carroll County Sheriff's Department all assisted with the arrest.