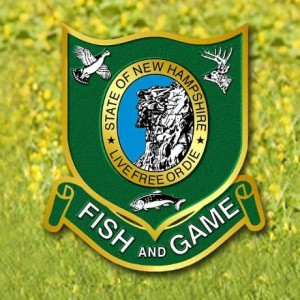 Harts Location, NH – New Hampshire Fish and Game had a busy weekend rescuing hikers from 3 different Mountains.
On Saturday 21-year-old Rebecca Brisson, of Charlemont, Mass., 21-year-oldYarai Mehiar, of Jordan and 21-year-old Kavyaa Rizal, of Nepal, all students at Colby Sawyer College hiked to the summit of Mt. Kearsarge and took a different trail than they used for their ascent. The three wound up off trail and wandering deeper into the woods. They were able to get a call out seeking assistance around 4 p.m., and Officials obtained accurate GPS coordinates from the call. A DHART helicopter located the hikers from the air, relaying their exact location to search teams on the ground. Conservation officers reached the hikers around 6:25 p.m., and they were led out of the woods and back to their vehicle. none of the three carried a pack or had any extra gear other than what they were wearing.
On Sunday 50-year-old Anny Bedard of Boston was hiking down from the top of Webster Cliff trail in Harts locations with her husband when at around 12:30pm she fractured her left leg. Tough they had no cell service a passing hiker was able to get out and report her injury. Bedard attempted to continue under her own power but was ultimately placed in a litter and carried out 1.5 miles. She reached the trailhead at 7:10 pm.
At around the same time Fish and Game officials were notified of an injured hiker on Lonesome Lake Trail in Lincoln. 41-year-old Lisa Prefontaine, of Abington, Mass., was hiking with family members and had slipped and fell, suffering a non-life threatening leg injury that prevented her from being able to walk.  Another hiker that was not part of Prefontaine's group called 911 to report the injury. Emergency dispatchers obtained accurate GPS coordinates from the call, rescuers located Prefontaine and carried her off the mountain, reaching the trailhead around 3:20 pm.