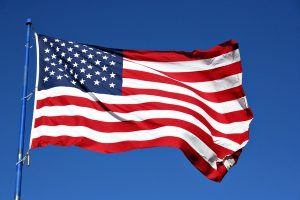 ~ Post 95, at 116 Kearsarge Road in North Conway Village, will be holding their annual "used" flag collection from 1 to 4 p.m. at the Keasarge Street location.
Later in June, Post 95 will be holding a flag "destroying" ceremony to retire flags no longer fit to fly that were collected on Flag Day.
~Post 46, meanwhile, will retire worn flags today at 6 p.m. at the post on Tasker Hill Road in Conway.
According to United States Code, Title 4, Chapter 1, Section 8, "The flag, when it is in such condition that it is no longer a fitting emblem for display, should be destroyed in a dignified way, preferably by burning."