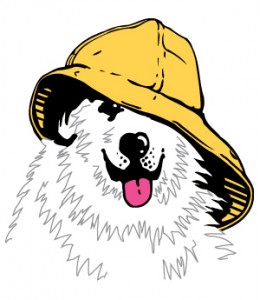 NORTH CONWAY, NH– Have you wondered how global climate change is affecting our local environment? Join us for the Forest Ecology and Climate Series, informal discussions offered by ecologists and climate scientists this spring at Sea Dog Brewing. These scientists, who work in the Bartlett Experimental Forest and other local research sites, will share what they've learned about the local implications of climate change. Science Pub Nights run from 6:30 to 8:30 p.m. and are free and open to the public.
The first of three Science Pub Nights took place on Thursday, March 31: and featured talks about Northeastern Forests and the Earth's Climate System.
The second Science Pub Night, Forest Health and Invasive Pests, will take place this coming Thursday, April 14. Our News Director Christian Mower will be talking with Scott Ollinger, Professor of Natural Resources at UNH as well as Scientist at Hubbard Brook and Barlett experimental forests, about what Thursdays discussion will focus on during Tonight's Drive Time Interview. Tune in at 5pm to listen in.
The last Science Pub Night, Wildlife in a Changing World, will be held on Thursday, April 28. When it rains, we pull out our umbrellas and rain jackets and when it snows, we pull out our winter boots and heavy coats — we can adjust to localized changes in climate. But what about the animals that share the forests and local waterways with us? How will they cope? Join us for an evening of conversation about our local fauna's ability to handle changes in our environment. The speaker is Lynn Christenson, Vassar College. Moderators are Andrew Richardson, Harvard, and Scott Ollinger, UNH.
The Science Pub Series at Sea Dog Brewing is hosted by the University of New Hampshire and the Hubbard Brook Research Foundation, with Tin Mountain Conservation Center, the Upper Saco Valley Land Trust and the Mount Washington Observatory as partners. The series is supported by the Northeastern States Research Cooperative and NH EPSCoR.