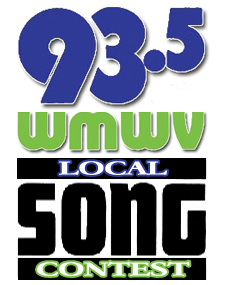 Are you a musician or play in a band?
Do you live in Carrol, Coos, or Oxford County?
Then here is your chance to get your song added to the legendary WMWV music line up!

Contestants

must

live in either C

arrol, Coos, or Oxford County

.
Must be the

original creators

of the song.
Only

1 song

per band/artist
All Songs must be submitted by midnight

February 15th

And must want to win!
3 Ways To Enter!
Email

an mp3 to

[email protected]

Mail in

a CD to Mount Washington Radio, P.O. Box 2008 Conway NH, 03818

Hand in

a CD at our studios located in Settlers Green in North Conway NH between regular business hours Monday – Friday 8:30am – 5pm
How It Works
We will have a live showcase playing all of the submissions on air. Our contest Judges will then select 4 finalists. Each Finalist will have their song up on our website for month, and the opportunity to do a live showcase at a venue in the Mount Washington Valley. For an entire month listeners will be able to vote for their favorite song on our website. The song that gets the most votes wins.
What Do You Win?
$1,000

in cash
The opportunity to perform live on 93.5 WMWV
The winning song will be added to the legendary music rotation of WMWV for 2017
The opportunity to open the 4th of July Concert at Schouler Park in North Conway
We love celebrating local artists and the fact we have the unique opportunity to do so. The Mount Washington Radio Group would like to thank Blue Moon Brewing Company and Amoskeag Beverages who make this contest possible each year. Fine crafted music always goes with fine crafted brews like Blue Moon!