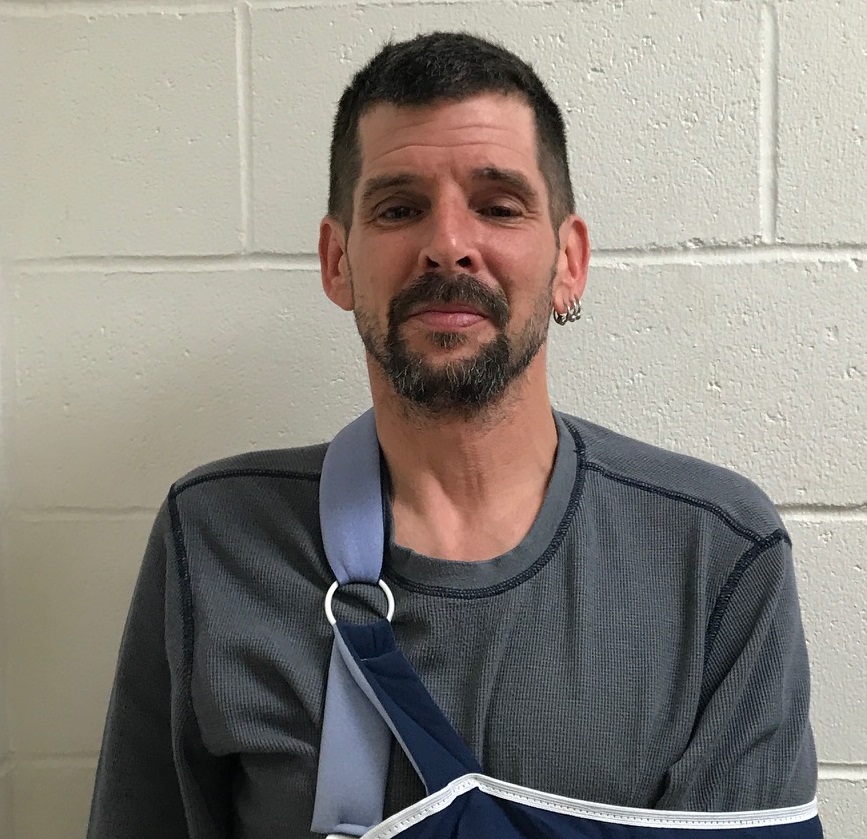 47-year-old Bradford Beattie of Fryeburg is accused of threatening someone with a loaded firearm.

Fryeburg, ME – A tense domestic violence situation involving a firearm in Fryeburg ended peacefully thanks to the quick actions of the police. According to Fryeburg Police at 10 o'clock Monday night officers were called to a home on Smith Street after a report that 47-year-old Bradford Beattie was armed with a loaded long-gun and had threatened the 47-year-old victim with the weapon. Beattie also allegedly stated that he would shoot the responding officers as well.
The victim was able to flee the residence and call 9-1-1 from a neighbor's house. Officers quickly surrounded the home and the suspect surrendered without further incident. Officers seized a loaded 12-gauge shotgun and 30-06 rifle from the residence.
Beattie was taken into custody and transported to the Oxford County Jail where he was bailed on $300.00 cash bail. He is being charged with domestic violence criminal threatening with a dangerous weapon and domestic violence terrorizing; and will be arraigned in Bridgton District Court on June 13th.
Fryeburg Police Chief Joshua Potvin said "Whenever weapons are involved in emotionally charged events such as domestic violence situations it poses additional risks to all those involved. I give credit to my officers for defusing this situation and taking the suspect into custody without incident."
Chief Potvin added "Law enforcement officers never know what type of call they will be responding to once they put their uniform on. Domestic Violence cases drain our resources and offenders create a substantial safety risk not only to their victims but to the officers and themselves. These are crimes that not only affects those involved but the community as a whole. I am pleased this intense situation was resolved peacefully."