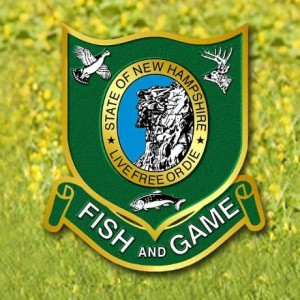 Carlo Col Mountain, Maine (Appalachian Trail) – A 59-year-old Georgia man is safe after sustaining an injury while hiking a remote section of Maine's Appalachian Trail. According to New Hampshire Fish and Game Officials Patrick Burnes was hiking in the Mahoosuc mountain range that divides Maine and New Hampshire with a small party yesterday when he broke his ankle.
New Hampshire 911 received the call at 10:40 AM Wednesday morning and New Hampshire Fish and Game Conservation Officers initiated a rescue. After plotting the coordinates on a map it looked like the location was just over the line in Maine. Both states worked together in the rescue efforts. Nearly a dozen Maine game wardens and two New Hampshire conservation officers responded to begin the two mile carry-out.
This afternoon, the Maine Forest Service also responded with a helicopter to asses a short haul helicopter rescue. That effort was successful and Burnes was removed from the mountain by a Maine Forest Service huey helicopter at 6:10 PM. Also assisting in today's rescue efforts were Mahoosuc Search and Rescue, Androscoggin Valley Search and Rescue (NH), U.S. Forest Service and Berlin New Hampshire EMS. Burnes was transported to Androscoggin Valley Hospital in Berlin, New Hampshire.