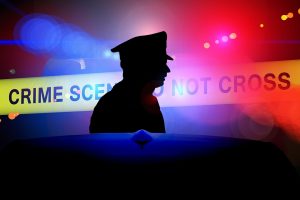 Eaton, NH – A Tamworth man lead police on a high-speed chase in Freedom this weekend. According to New Hampshire State Police at around 8 o'clock Saturday night a State Trooper attempted to stop a vehicle on Route 153 after someone had reported that the vehicle was erratically.
The vehicle, which was being driven by Jonathan Lord of Tamworth, failed to stop and accelerated initiating a pursuit northbound on Route 153. Lord continued his attempt to elude police by operating at excessive speeds and in an erratic manner.
Near the intersection of Eaton Road and Glines Hill Road, in Eaton, Lord crashed his vehicle into a house and was unable to drive his vehicle any further. He suffered minor injuries as a result of the crash and was released into State Police custody after being cleared by The North Conway Ambulance Service.
Lord faces Driving While Intoxicated, Operating After Suspension, Disobeying an Officer, Criminal Mischief, and Breach of Bail charges.
Center Conway Fire and Rescue, the Carroll County Sheriff's Department and the Freedom Police Department all assisted at the scene.