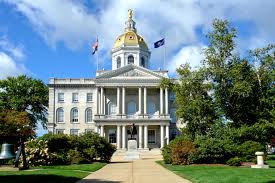 Concord, NH – A bill aimed at barring campaign volunteers and others who temporarily live in New Hampshire from voting in elections here is up for a public hearing. A Senate committee is taking feedback on the bill Tuesday morning.
New Hampshire Republicans have been pushing election law changes because they believe existing laws around who can vote are too lax. People can register to vote in New Hampshire on Election Day if they consider the state their "domicile."
The bill would require anyone who registers within 30 days of the election to show proof of domicile, which could include enrollment at a university, a driver's license or a lease that extends more than 30 days. It specifically says coming to New Hampshire to volunteer for a campaign does not give someone domicile.