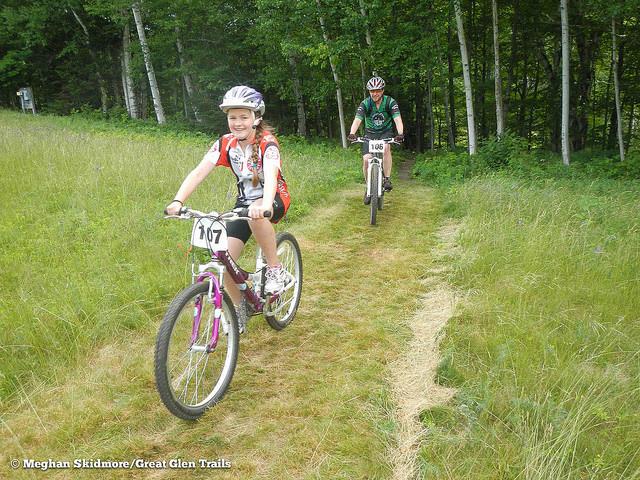 Glen, NH – The M&M Assurance Mountain Bike Series has begun. The 8-week mountain bike race series for all abilities and ages, started Tuesday, at Great Glen Trails. The weekly series will take place from 3:30 – 7:00 p.m. every Tuesday through August 23, 2016. Riders compete against the clock in a fun, "easy-going" series with long, short or even "mini" courses available. The courses are mainly on well-maintained carriage roads along with some single track at Great Glen Trails, located at the base of the Mt. Washington Auto Road.
Racers are timed each week and results are posted within 24 hours online. Riders who complete 5 out of 8 weeks will be eligible for a prize lottery at the wrap up pot luck dinner/barbecue and awards party.
Costs for adults for the series is $60; kids (ages 17 and under) are $30; and single races are just $12 for adults and $7 for kids. On race days, the trails at Great Glen will close at 3:30 while bike rentals will be available until 2:00pm. Registration can be done in person or online.
Great Glen Trails Outdoor Center, in Pinkham Notch, New Hampshire,is found at the base of the Mt. Washington Auto Road. Offering an abundance of outdoor activities for people at all skill levels, the Center has programs and resources for adventure in every season in the White Mountains. For more information, race results and to register visit www.GreatGlenTrails.com.