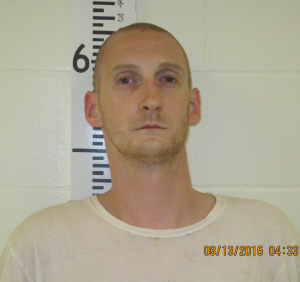 Wakefield, N.H. – A Newfield man led police on a high-speed chase from Maine into New Hampshire and back Wednesday Night. According to the York County Sheriffs Department last night deputies were summoned to West Newfield where a caller was causing a disturbance, threatening to harm himself with a pellet gun, and had locked himself in a bathroom.
Before deputies arrived, the suspect identified as 29-year-old Kevin Fortin, fled the residence threatening that he had weapons and would harm anybody who came to assist him including law enforcement. Deputy Heath Mains responded toward the residence and Fortin responded by driving his vehicle toward the deputy's forcing the deputy onto the shoulder. Fortin then continued to drive west toward Wakefield, New Hampshire
New Hampshire authorities located and attempted to stop Fortin but he led them on a chase in Wakefield and then back into to Maine where York County deputies joined the chase. As Fortin approached his residence, he ran over spike mats that deputies deployed in anticipation of his route. Once stopped, he was physically combative and refused to submit to an arrest. Deputies were forced to use their tasers on him.
After being examined by medical personnel, Fortin was transported to the York County Jail where he was charged with Eluding a Police officer and Aggravated Reckless Conduct in Maine. Both charges each carry a bail of $5000 cash. He also faces criminal charges in New Hampshire.
Fortin made his initial appearance in Springvale District Court Thursday at 1 PM and has a Superior Court date of 9/11/2015.