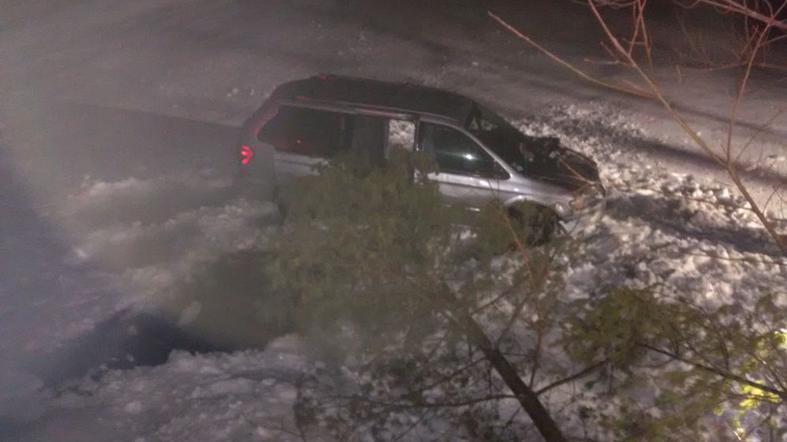 Sandwich, NH – Four people were injured when a minivan crashed into Squam Lake last night. According to Sandwich Firefighters The van was headed northbound on Squam Lake Road when it hit black ice, went airborne approximately 50 feet in the air, and landed on the ice.
Sandwich Fire Chief Ted Call told WMUR-TV that the van broke the ice, but it was thick enough to keep vehicle above water. All of the occupants of the van including a person in a wheel chair were able to get out of the vehicle on their own. They were taken to the hospital with only minor injuries.
Driver are reminded to take it slow on the roads and to be aware of freezing spots.