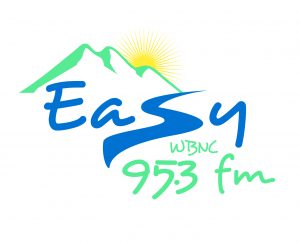 Locally owned and operated radio group re-introducing forgotten format of "easy listening favorites" on WBNC 95.3fm.
(North Conway, NH) March 15, 2017 – Mount Washington Radio & Gramophone L.L.C., a locally owned and operated radio group located in North Conway, New Hampshire, has announced a format change to one of its three stations. WBNC will now be known as Easy 95.3fm, featuring "easy listening favorites" from the late 1950's through today.
Elton John, Johnny Mathis, Diana Ross, The Beach Boys, Chicago, Nora Jones, Barry Manilow, Whitney Houston, Air Supply, Stevie Wonder, Celine Dion, Lionel Ritchie and Hall and Oates are just some of the artists that can be heard on the new Easy 95.3. WBNC will also provide local weather reports, as well as community happenings.
Ron Frizzell, consultant to the Mount Washington Radio Group, developed the format specifically for the demographics of Mt. Washington Valley, where just over 50% of the local population is over the age of 50. "I heard more times than you can count, there was nothing for them on the radio dial.", Frizzell remarked. "This is a direct and tested response to that request. The same format was launched on Cape Cod two years ago, and has become one of the Cape's most listened to radio stations."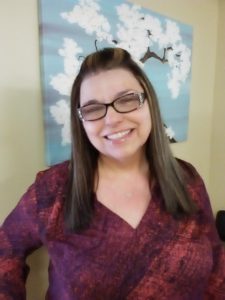 WBNC's Stationality should also be a familiar voice to those in the 'Valley. Karen E. Williams returns to the air-waves from 9am – 5pm , Monday through Friday, bringing you all the hits, song and artist anecdotes and even a memory or two from the time. Karen debuted on WMWV in 1992, as the evening host, and hosted her very own specialty show "Prelude to the Weekends". She also hosted the "Sunday Morning Jazz Encounter", beginning in 2008.
Mount Washington Radio group President Greg Frizzell said, "We're excited about putting Easy 95.3 on the air, and bringing a new style of music to the Mount Washington Valley. It just gives people more of a choice when they want to listen to music, and I think this will appeal to an audience that really doesn't have a music station to listen to right now."
For more information on WBNC Easy 95.3fm, including advertising inquiries, please call (603)356-8870, or email [email protected]. You can also find them on Facebook.
About:
Mount Washington Radio & Gramophone, servicing Carroll County, NH and parts of Western Maine, is located in the Settlers Green Outlet Village, on Route 16, North Conway. The group also includes two other stations; WMWV 93.5fm (AAA), and WVMJ – Magic 104.5fm & 98.1fm (TOP 40). WBNC went on-air in 1955, transmitting at 1050am (WPQR).
Contact Information:
Mount Washington Radio & Gramophone
PO Box 2008, Conway, NH 03818
(603) 356-8870
[email protected]
www.wmwv.com
www.conwaymagic.com