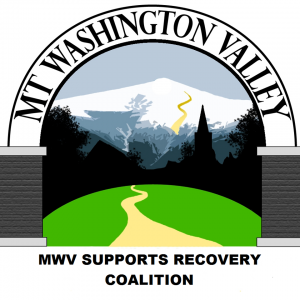 Conway, NH – Mount Washington Valley Supports Recovery has got a new home. MWV Supports recovery Coalition finalized the purchase of a property located on East Conway Rd last week. The property consist of two Victorian houses adjoined by a large office space.
The location will house the MWV Supports Recovery Coalition resource offices staffed by recovery coaches and peer support workers as well as an 8 bed sober living community. The second house will be rented as office space and or used for expansion.
Board president Janice Spinney states "now that we have offices and – soon- an  active community of people living in  recovery we can engage the community. We can be there when a family is seeking resources or a person with substance use disorder decides they are ready to seek treatment and ask for help."
The organization will also be developing programs to interact at critical access points for law enforcement, courts, social and human service providers, health care providers and emergency services. Renovations to convert the property for sober housing will begin as soon as their capital campaign letters go out and after the Take A Walk In Our Shoes event on September 18th.
Though the organization has applied for many grants in the last six months they have not won any funding. They will continue to apply for grants especially the two recent grants released by DHHS and Rural Development. Spinney also said "The MWV-SRC board of directors decided to move forward despite funding because of the dire need in this community to have an operational resource center-it just cannot wait any longer." For more information about recovery service in the Valley visit mwvsupportsrecovery.org