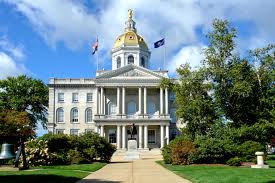 Concord, NH (AP) – The state's Division of Motor Vehicles is implementing its new driver licensing computer system over Presidents Day weekend. On Friday, Feb. 17, municipal clerks won't be able to process the state portion of vehicle registrations.
Customers seeking a registration that day will be issued a 30-day temporary registration and can return at a later date to complete the transaction.
All DMV locations will be closed on Presidents Day, Feb. 20, and Tuesday, Feb. 21. All DMV offices will return to normal operating hours and municipalities will be able to complete full registrations as of Wednesday, Feb. 22.
Online services, including Online Driver License Renewal and Online Ticket Pay, won't be available from Wednesday, Feb. 15, through Wednesday, Feb. 22. Except for Presidents Day, February 20, and Tuesday, February 21, tickets may be paid by phone at 1-800-272-0036.
Copyright 2017 The Associated Press. All rights reserved. This material may not be published, broadcast, rewritten or redistributed.