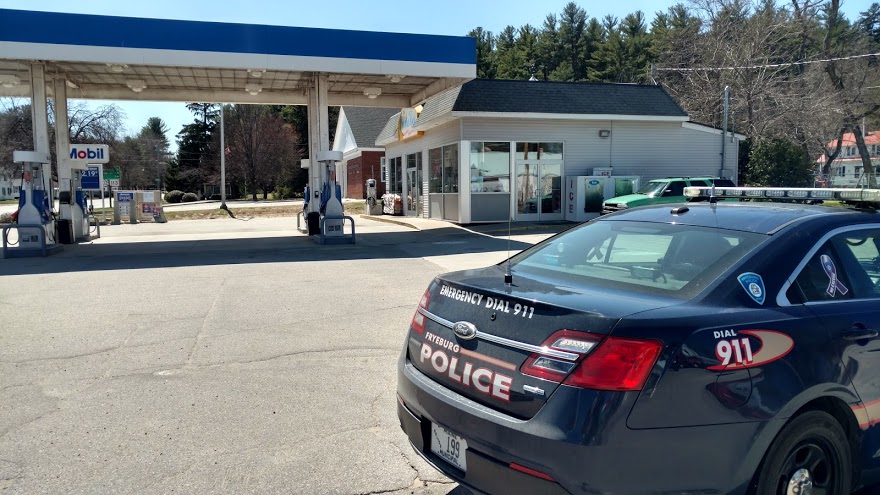 Fryeburg, ME – A North Conway man is under arrest for allegedly robbing the Mobil on Main Street in Fryeburg this weekend.
According to Fryeburg Police 36-year-old John Chilafoe allegedly walked into the On The Run gas station at around 1pm yesterday and demanded money from the clerk.After the clerk refused the suspect proceeded to go behind the counter and help himself to the register. Sometime during this the clerk was able to trip the panic alarm alerting police, but the robber fled in a silver SUV towards Conway before they arrived.
Thanks to the security camera footage and the clerks description Police were able to identify the suspect as Chilafoe. Just a few hours later they located the vehicle used in the robbery and arrested Chilafoe at his Conway home. He is being charged with Class B Robbery and being a Fugitive From Justice. Chilafoe is currently being held without bail and awaiting extradition to Maine.
Fryeburg Police Chief Joshua Potvin said "I am pleased we were able to bring the suspect to justice so quickly. I credit the arrest to excellent police work between Conway and Fryeburg Police officers."