Puppy Bowl is back at Four Your Paws Only!
Come join in on all the fun, Saturday, February 4 for Puppybowl 2017, sponsored by Planet Dog! Four Your Paws Only's playgroup area will be transformed into a football field, with Coach Sawyer's Blue Team, taking on Coach Ripley's Red Team!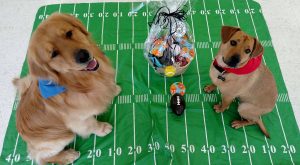 Want your pup to participate? "Player" sign up is 11:00am to 11:30am on the day of the event. NEW THIS YEAR…two halves! The first half will be for pups under 25 pounds, and the second half, for those 25-40 pounds. Puppies must be up to date on all vaccinations (please bring proof), friendly, and not shy or aggressive. Winning team players will receive a special prize! Or, you can just come and cheer on your favorite team!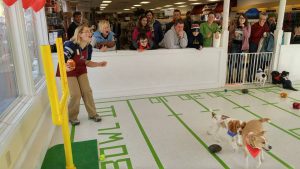 To help celebrate, WMWV will also be giving away one football Planet Dog toy per day, Monday, January 30th through Friday, February 3rd! Just listen for the cue to call! What's more, each day's winner can pick their favorite team to win it all…correct picks will then be entered into an additional drawing for a Grand Prize on Saturday after the event!
Planet Dog – Since incorporating in 1997, we have been known as the industry's leading socially responsible, values-based design house, bringing people and dogs together for fun and mutual support.
What gets our tails wagging is creating, innovating, and developing premium products "made for dogs, by dog lovers" all while being fully dedicated to satisfying both you and your best friend.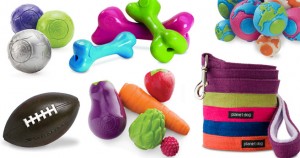 See you there!