Conway N.H. – The Earth Quake in Nepal may have been an ocean apart but it was still felt here in the Mount Washington Valley.
Saturday's massive 7.8 earthquake reportedly killed more than 3500 people, triggered an avalanche on Mount Everest, and left many hikers in the Himalayas Stranded.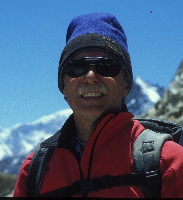 Local owners of the International Mountain Equipment in North Conway Celia and Rick Wilcox were there leading a trek in the Himalayas. Luckily they are safe as are the members of the group they were leading. According to an employee at International Mountain Sports they had reached the furthest part of their trek and are currently heading back on foot. They were planning on being back in the U.S. around May 8th but do to the devastation in the area it is unknown if they will be back at that time.
Rick Wilcox, summited Everest in 1991 and has been to Nepal 38 times in his career. Wilcox was the president of volunteer Mountain Rescue Service for almost 40 years and was recently honored by the NH Outdoor Council and the N.H. Fish and Game Department with the Search and Rescue Extraordinary Service Award.
Photo above Courtesy Of ime-usa.com