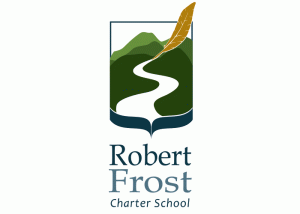 Conway, NH – As Construction gets underway at the new Settlers Street Side, many may be wondering what will happen to the Robert Frost Charter School that currently resides in that lot. Ellen Ohlenbusch the head of the school said that they have found a new home and it is just under 4 miles away on East Main Street in Conway. The school's new forever home" is Located at 296 East Main Street in Conway and is currently the home to the Journey Church.  The Church is currently in the processes of building a new facility in Center Conway that they will be relocating to.
Ohlenbusch said that the new facility is the perfect fit, containing a library, green space, auditorium, a gym, and several different classrooms. She said that they expect to close on the property in the middle of next year and move in for the 2017-2018 school year. She also noted that some remodeling will be required to support classrooms and to meet all the safety requirements for students.
In an email that went out to parents Ohlenbusch said "A capital/annual campaign will be coming soon.  When this initiative commences, we ask that you share this request with family and community members that support the work of our school or simply support how well your child is doing here. "
For more information on the Robert Frost Charter School click here.