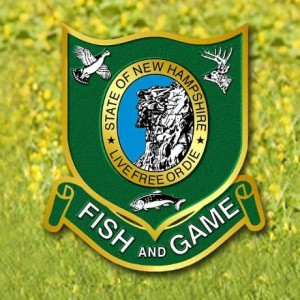 Pittsburg, NH – There were two simultaneous snowmobile crashes in Pittsburg over the weekend. According to New Hampshire Fish and Game on Saturday at around 11:20am 45-year-old Tamara Renfro of Colchester Connecticut suffered non-life-threatening injuries, after losing control of a rental snowmobile and striking another snowmobiler in the leg before crashing into the gas pump. The unidentified man who was hit refused medical treatment
Officials said Renfro had been in an adjacent parking lot and had removed her helmet and placed it in front of her on the snowmobile. As she approached the pumps to refuel, she turned the handlebars and inadvertently pressed the throttle against the helmet. The snowmobile sustained front-end damage and inexperience was determined to be a factor in the incident.
Nearly simultaneously, a second emergency call was received, reporting a 2-vehicle snowmobile collision on Trail 147, in the vicinity of Perry Stream. Conservations officers said that 26-year-old Elisse Martinez, of Grovesnordale Connecticut, struck the rear of the snowmobile in front of her causing her snowmobile to roll over. Martinez was thrown from her snowmobile, landing in a stream causing non-life threatening injuries.
This incident occurred after the group of riders had encountered spring-like trail conditions, and an open water bar and run-off on the trail due to quickly melting snow. The rider in front Martinez braked to maneuver through the changing conditions, and Martinez failed to stop in time to adjust to the change in trail condition.
NH Fish and Game Department Conservation Officers, Pittsburg Police Department, Pittsburg Fire and Rescue and 45th Parallel EMS all responded and assisted with both incidents.