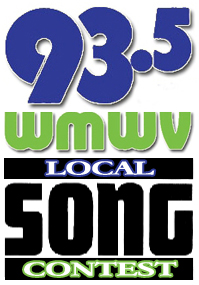 Hey everyone! Thanks so much for tuning in last week while we played all of our Song of the Year contest entries. We announced our 4 finalists and the voting is underway. Now is your chance to see the bands live! This is how it works… come out and hang with WMWV and Blue Moon Brewing Company to see each band live before you vote. Here's our schedule:
This Friday
Feb 27 – DUKE – McGrath's Tavern – 9pm
Friday March 6th – DANTE CLUB – Horsefeathers – 9pm
Friday March 13th – GRAVEL PROJECT – Red Parka – 9pm
Wednesday March 18th – Solo Saloon – Delaney's – 9 pm
Then go to :http://www.wmwv.com/category/contests/
to vote for your favorite!!
It's that easy. We love our listeners, we love our local music, we love Amoskeag Beverages and we love Blue Moon Brewing Company! So come hang out with us and see why!