WMWV "Song of the Year" Final Four Announced!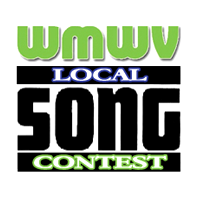 As announced on-air on Tuesday, February 17, the four finalists for the 2015 WMWV Song Of the Year Contest are:
Gravel Project – "Dollar Bill" (Conway, NH)
Duke – "Parking Lot" (Berlin, NH)
Dante Club – "Anything You Want" (Conway, NH)
Solo Saloon – "In Out Soul…" (Freedom, NH)
Congratulations to the four finalists…and don't forget to check out wmwv.com in the coming days, where you can cast your vote for your favorite! The song with the most votes wins $1,000 cash, a chance to perform their song "live" on WMWV, and have their song added to our playlist for the rest of 2015!
Last year, Gorham, New Hampshire's Epic Season won the 2014 title with their entry "Found".
Special thanks goes out to Blue Moon Brewing Company and Amoskeag Beverages, who are proud supporters of local music!