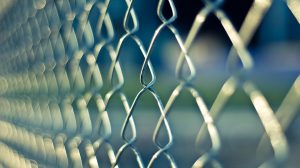 Concord, NH – New Hampshire prison officials don't allow inmates to get legal briefs through the mail; they've removed vending machines and board games from visiting rooms, and have barred prisoners and visitors from kissing. The state insists the restrictions are necessary to stop drugs from entering the prisons.
Among the drugs seized is an opioid-substitute called Suboxone. It comes in a thin, translucent film form that looks like breath strips, which makes it difficult to detect.
The restrictions have angered inmates and their supporters, with inmates at a prison in Berlin, New Hampshire, refusing to eat for a day in protest over the policy on kissing and limited hugging. Others advocates argue the restrictions will lead to the breakup of families and prompt prisoners to start using drugs more.