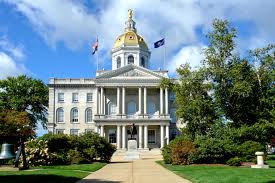 Concord, NH (AP) -New Hampshire communities are being asked for damage assessments from the March 14 nor'easter to see if the state meets the threshold for federal assistance.
State Homeland Security and Emergency Management Director Perry Plummer says the state "may be in the ballpark" of meeting the threshold, which could result in a request from Gov. Chris Sununu for a major disaster declaration.
The nor'easter dropped more than a foot of snow in many areas, caused blizzard conditions and winds that damaged trees and utilities, leaving more than 55,000 customers powerless.
Plummer said for the governor to make a request, the state must have sustained $1.88 million in damages, the federally determined damage threshold. Each county also must meet a damage threshold. A county's costs also can count toward the state threshold.