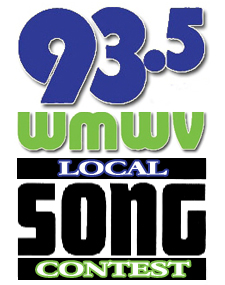 93.5 WMWV FM is holding a Local Artist SONG Competition in conjunction with Resort Recordings.
HOW TO ENTER:
E-mail an MP3 of your song to:  [email protected]
Or Mail a cd with 1 song on it to:  
93.5 WMWV FM
PO BOX 2008
Conway NH 03818
RULES:
Each artist or band can only enter 1 song.
You or someone in your band must either live in CARROLL COUNTY New Hampshire, or the towns of Fryeburg, Brownfield, Lovell, Denmark, Bridgton, Harrison, Naples, Casco, Parsonsfield, Porter, Norway, Sebago, Hiram, or Baldwin MAINE.
With your entry you must provide your HOME ADDRESS and PHONE number where you can be reached.
By entering the contest your are consenting to have your song put on the WMWV web site and or have your music played on 93.5 WMWV FM.
WMWV has the right to change the rules of the contest at any time .
HOW THE CONTEST WORKS:
Starting July 1, 2012 we are asking LOCAL MUSICIANS to send us ONE original song to be considered for the Song Competition.  We will take submissions until August 31st. After submissions close a panel of Judges determined by WMWV will pick the top 3 songs and post them on the 93.5 WMWV FM web-site for ONE MONTH (month of September). The song that receives the most number of UNIQUE HITS over the course of the month will be the winner.
The winner of the competition will receive:
1. A recording session with RESORT RECORDINGS to record one song demo or EP!
2. They will come to the 93.5 WMWV FM Studio and play their song LIVE ON THE AIR!
3. Their song will be added to the 93.5 WMWV FM on-air rotation for the rest of 2012 and recognized as the WMWV LOCAL SONG OF THE YEAR!