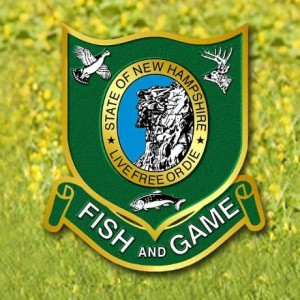 Three people are dead after falling through the ice on lake Winnipesaukee. According to New Hampshire Fish and game 66-year-old Steven Weiss and 68-year-old David Crosier both from Westborough Massachusetts and their friend 62-year-old Mark O'Connell from Moultonborough were riding snowmobiles on Lake Winnipesaukee Saturday at around 11:30 am, when all three machines entered open water off of Long Island. Rescuers from Moultonborough Fire, Tuftonboro Fire along with their Airboat and Fish and Game responded to the scene.
Weiss was able to drive his sled toward Long Island and make it to shore. O'Connell remained in the water keeping afloat on ice debris, but was later pronounced dead at the hospital. David Crosier was recovered later that night by Conservation Officers utilizing a Remote Operated Vehicle along with their Airboat in 21 feet of water.
Then shortly before 3:00 PM a 48-year-old man from Mamaroneck, NY and his 15 year old son were riding snowmobiles on Lake Winnipesaukee when they fell through the ice. They had just left from Sleepers Island and were headed towards Ship and Moose Islands when they encountered a large area of thin ice. Both machines broke through and sent the men into the water. Members of Alton Fire, Gilford Fire, as well as airboat teams from Tuftonboro Fire and West Ossipee Fire and Conservation Officers responded.
The father was located and transported by ambulance to Lakes Region Hospital in Laconia for treatment. He was later released. Unfortunately, his son was missing and presumed drowned. On Sunday, February 12th at 9:30 AM Conservation Officers utilizing a Remote Operated Vehicle along with the Tuftonboro Fire Airboat Team located the young man in 73 feet of water and were able to recover his body.
Fish and Game officials said, "These incidents should remind anyone participating in activities on the ice to take precautions. Ice conditions are variable, constantly changing due to weather and water. Anyone participating in activities on the ice should inspect the ice to insure it is safe for the activity they are performing. Personnel preventive equipment such as flotation coats and devices, ice picks and throw ropes should always be readily available while on the ice."