2020 Local Song of the Year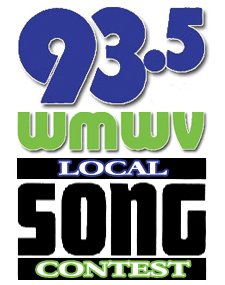 Here are the Top 5 Finalists for the 93.5 WMWV SONG OF THE YEAR Competition presented by BLUE MOON BREWING COMPANY & AMOSKEAG BEVERAGES.
Please listen to each song below and vote for your favorite! The last day to vote is March 31st!
***When voting – it has been discovered that Google Chrome Users are having difficulty seeing the selection circles on the poll. We apologize for this inconvenience. What you will need to do is just click the Artist's Name and then click Vote and your vote has and will still be counted. You should receive a message reading "Thank You For Voting". Again we apologize for this issue. Thank you for your understanding! ***
Candie Tremblay – My Angel
The Starlight Honeys – Haven't Been Alone
Bennett & Perkins – Stella
Brackettology- Twinkies
Parish Dawe – I've Been Good
The Winner will receive:
A LIVE lunchtime performance of their song on  93.5 WMWV FM!
Their song will be added to the 93.5 WMWV FM on-air rotation for the rest of 2020 and recognized as the WMWV LOCAL SONG OF THE YEAR!
A check for $1000 and other PRIZES!