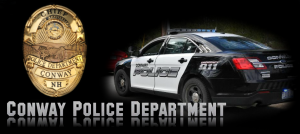 North Conway, NH – A fight at the Sea Dog resulted in a man being taken to the hospital.
According to Conway Police at around 12:30 am Sunday Officers responded to the restaurant, and found a man with lacerations to his head. Lt. Christopher Mattei told the Conway Daily Sun that several individuals appeared to be involved including one man who fled the scene. He also said that the lacerations on the man were a direct result of being cut by a broken window, and he was taken to Memorial Hospital for treatment.
As a Standard procedure the state Liquor Commission will be investigating the incident as well. The case is still under investigation, and it is not known if any charges will be filed.