Cold Temps Put A Damper On Valley Businesses During Holiday Vacation Week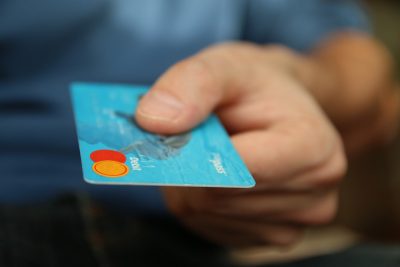 NORTH CONWAY, NH – All dressed up for the perfect holiday party with ideal snow conditions, Mt Washington Valley ski resorts were ready to serve the crowds until Old Man Winter sent the mercury plunging over Christmas and New Year's week. Frigid cold temps and wind sent holiday revelers inside during the Christmas and New Year's holiday week, resulting in average but not stellar sales at area ski resorts. Most ski resorts reporting to an informal survey distributed by the Mt Washington Valley Chamber of Commerce maintained that skier visits were average, but given fabulous snow conditions should have been better. This sentiment was echoed by restaurants too. Lodging properties reporting to the survey were pleased with the vacation week, and unanimously agreed that guests found indoor options for the vacation week entertainment.
Becca Deschenes, Marketing Director at Cranmore Mountain Resort, summed up the collective sentiment from the ski resorts, saying, "We couldn't have been set up for the week any better with the 18 inches of snow that fell the weekend leading into Christmas and on Christmas Day. With the natural snow plus our snowmaking efforts, we were able to open more terrain including glades, plus have 10 lanes of tubing. Unfortunately, the cold weather kept people away – it was just too cold even though Cranmore has the advantage of being south-facing and being in the sun most of the day and doesn't tend to be affected by wind. Despite the cold, the conditions were perfect." Becca went on to explain that the New Year's Eve Cranapalooza and other festivities at Cranmore were well attended.
Liz York, Black Mountain Marketing Director, told the chamber that skier visits for the holiday week were similar to last year. Liz commented, "I think cold influenced skier visits. Being south facing and less windy, we still had a decent turnout, but not as much as would've been expected with the snow." The silver lining for the cold weather were that inside sales (food and beverage) were slightly up over last year at Black Mountain, as people spent more time inside warming up than in past years.
Greg Fisher, VP of Marketing for Peak Resorts, echoed the other marketing director's comments, saying, "The Polar Vortex most certainly impacted skier traffic. Numbers were down year-over-year, but met the average vacation week attendance numbers. I've been working in the ski industry for nearly 17 years and I can't remember a colder period nonetheless during a vacation week. As blessed as we have been to receive the snow we have, the extreme cold certainly kept some at away and not taking advantage of the stellar snow conditions." He noted that the dedicated New England skiers and those who dressed for the cold had a blast, and another silver lining was that hot chocolate and chili sales were stellar.
Additionally, Greg shared that Wildcat Mountain really took the brunt of the cold weather's impact. "We decided on Thursday for the safety of all guests, staff, and equipment to not open. The wind chill was -50 below sustained atop the summit at Wildcat," shared Greg. "New Year's Eve and New Year's Day were also bitterly cold. So, in comparison to a year ago – and a 24″ powder day in which both resorts recorded two of their largest days of the season – we were down this week but again pleased overall," finished Greg.
Terry MacGillivray, owner of Northeast Snowmobile & ATV Rentals, shared that despite fantastic trail conditions and snow, sales and rentals were down by 20-percent over last year due to the cold weather. He did note that sales for "extras" were up over last year, however.
The cold temps translated into a silver lining for the Conway Scenic Railroad. "We were up significantly over last year," shared Susan Logan, Marketing Director. "I trust visitors traded chairlifts for train seats, opting for the heated cars on the Conway Scenic Railroad," commented Susan, regretful that the ski resort's loss was their gain.
Restaurant owners responding to the chamber's surveys concurred with the sentiments of ski resort contacts. Ken Donabedian, General Manager of Priscilla's Country Kitchen, told the chamber, "Overall the vacation sales were down from 2016. I think partly the cold, partly a lot of hotel cancellations, and partly because Christmas was on a Monday and people stayed home the first weekend were to blame." Ken also noted that there seemed to be less families with children in the Valley during the holiday week.
Bud Selmi, owner of Margarita Grill, concurred with Ken's remarks, noting that the cold definitely impacted business at the restaurant. Sales at the restaurant were down over last year.
On a brighter note, Timothy W. Psaledakis, owner-jeweler at Jewelry by Tim & Friends told the chamber that sales this year were well above any previous years at the store's present location; an eight-year high for the holiday week. Tim attributed the increased sales to a brightened economy and photographs of the store's jewelry being promoted on Facebook and Etsy. He did note, "Definitely the cold held down the foot traffic. We encouraged people to stay in our store regardless of purchases, just to warm up."
Laura Lemieux, Assistant Director of Marketing & Events at Settlers Green and Settlers Crossing told the chamber that the cold weather offered a particular boon to the outdoor clothing manufacturers there at the mall. "It was a good week overall, especially for many of our outerwear stores, said Laura when asked about the Christmas week sales this year. "I spoke with the managers at Timberland Factory Store and Columbia Sportswear, who both said it was a great week and fared well from the holiday tourism. Shoppers were primarily out and about finding after-holiday deals, despite the cold temperatures," she finished.
Concurrently, enthusiasm for the holiday vacation week was voiced by Chamber lodging members. Christopher Bellis, co-owner of the Cranmore Inn in North Conway, shared, "Business was fabulous for this week and this year! Guests were disappointed with the colder weather but made alternative plans to do other activities that would keep them warmer during the day. Lots of time was spent in front of the fire in our living room comparing stories about how folks tried to stay warm during the cold times."
Jessica Zarenko, Cabernet Inn owner and innkeeper, agreed saying the inn had a strong Christmas/New Year's holiday week, and was even with last year; filled with repeat guests. Jessica noted that guests changed their skiing plans to visits to the Mystery NH Room and other indoor activities.
With snowmaking plans set and possible snowfall this week, ski resorts and XC Centers are poised for a strong Martin Luther King's birthday weekend and remainder of the season. As Greg Fisher noted, "We see snow in the forecast, the winter has only begun and the Valley is a covered in 2 feet of snow already. Flashback to 2015 and 2016…. we are blessed. Cold but blessed." Looking ahead at the rest of the winter, Mt Washington Valley is poised to celebrate a fabulous ski and winter tourism season.
For more information and planning resources for winter vacations, visit www.MtWashingtonValley.org or call 800-367-3364 (DO-SEE-NH). For more information on planning a vacation to New Hampshire, go to www.VisitNH.gov.
Story by:
Marti Mayne
PR Manager, Mt Washington Valley Chamber of Commerce
207-846-6331
https://www.wmwv.com/wp-content/uploads/2022/03/logo-1.jpg
0
0
Tony
https://www.wmwv.com/wp-content/uploads/2022/03/logo-1.jpg
Tony
2018-01-05 11:39:47
2018-01-05 11:39:47
Cold Temps Put A Damper On Valley Businesses During Holiday Vacation Week