Air Staff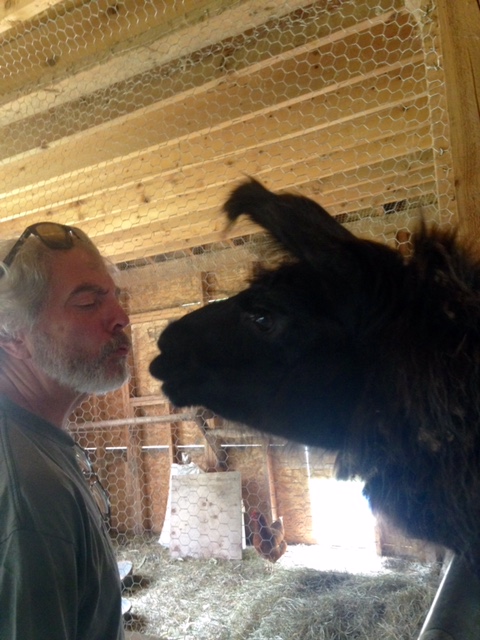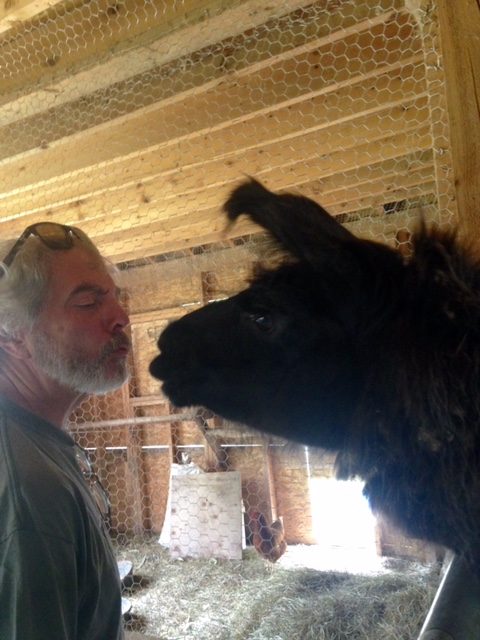 Roy Prescott has been a radio and music lover since listening to 60's rock 'n roll on Boston's WRKO and WMEX. Back when they played music. In Arlington, MA, he and his friends would set up a faux radio station in the basement and spin the 45's they had, plus the ones they "borrowed" from siblings. Pretending to be playing "the most from coast to coast". Later on Cape Cod, Roy and his friend Doug, would sit in a car across the street from WCOD in Hyannis, where the DJ was set up in the front window. Roy would say, "I'm gonna do that someday." Fast forward to 1978. Roy moved to the Mount Washington Valley on October 1st, working at then Crest Chevrolet. Getting to know the community, Roy moved on to tending bar at the Mountain Valley Court Club. Here he got acquainted with WMWV. They had a Sports Talk program and Roy being a sports fan and Wrestling fan (another long story), would make guest appearances on the program. By the way, it's said that Roy's resume reads like a tome, although maybe not so scholarly! Fast forward to 1993. Roy and his then wife, opened the Community Market & Deli in Madison. They had fantastic food and did a live broadcast of the daily lunch specials on WMWV. Mark Johnson of WMWV was starting a Blues show and Roy lent him his meager collection and the Blues Summit was born. Roy would join Mark in the studio from time to time, learning the ropes and the board. At one point, Mark became ill with pneumonia and there was no one to host the show. Unbeknownst to the powers that be, Roy filled in for Mark. Almost giving a heart attack to then station manager Jesse Mosston! The big thing? He played all the commercials! Fast forward to 1999. Mark Johnson passed the reins of the Blues Summit to Roy. The show at that point was on Sunday nights. At last count the Blues Summit library boasts 5000 Blues CDs! Fast forward to 2000. Roy sold the Deli AND long time staple on the WMWV airwaves, George Cleveland, took the job running the Gibson Center for Senior Services in North Conway. Roy started his dream job working full time at WMWV, doing afternoons. Roy remembers that during the job interview, Skip Sherman, who had owned the station since the 1950's asked, "What are your intentions with my radio station?" Feeling like he was asking for a daughter's hand, Roy replied, "To play the best damn music and not embarrass myself." I guess he passed the audition! Since that time, Roy has taken over the hosting duties of Morning Drive and continues to host the Blues Summit, now on Wednesday nights 6-9 pm. A giant part of Roy's job is also getting out into the community for live remote broadcasts, where he says it's great to actually see the listeners. He quips, "It's nice to see the people that love (and sometimes don't love) WMWV. You sit in the studio talking into a mic and hope that you make an impact, no matter how small, on listener's lives. Radio is very powerful!" Roy was promoted to Program/Music Director in March, 2020 when Mark Johnson left the station after 27 years. It's a labor of love that makes WMWV one of the coolest radio stations in the country! Sometimes dreams come true.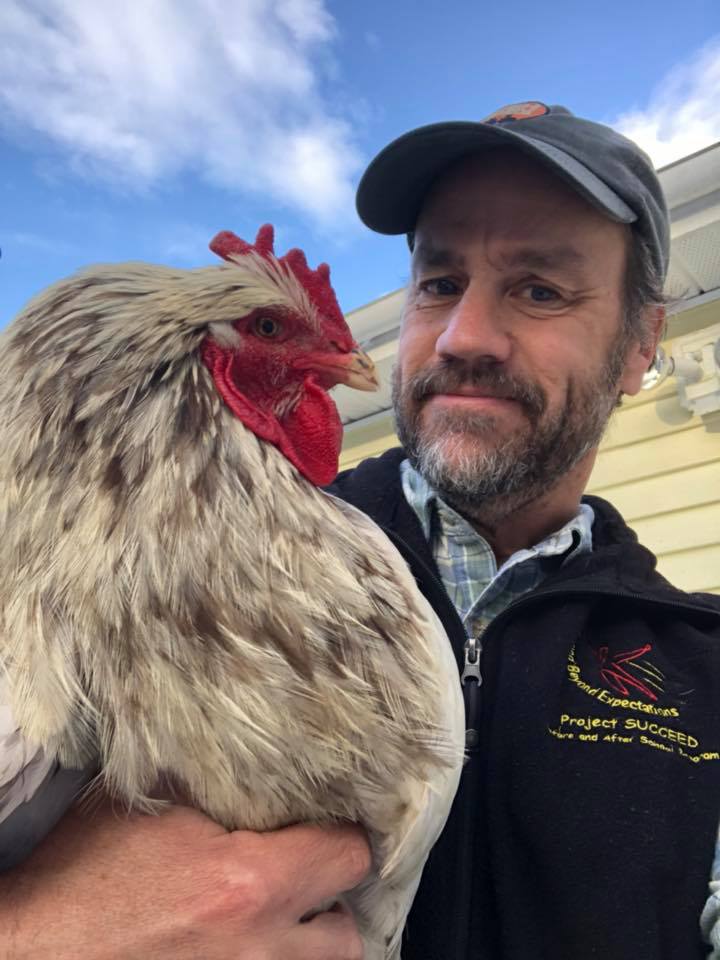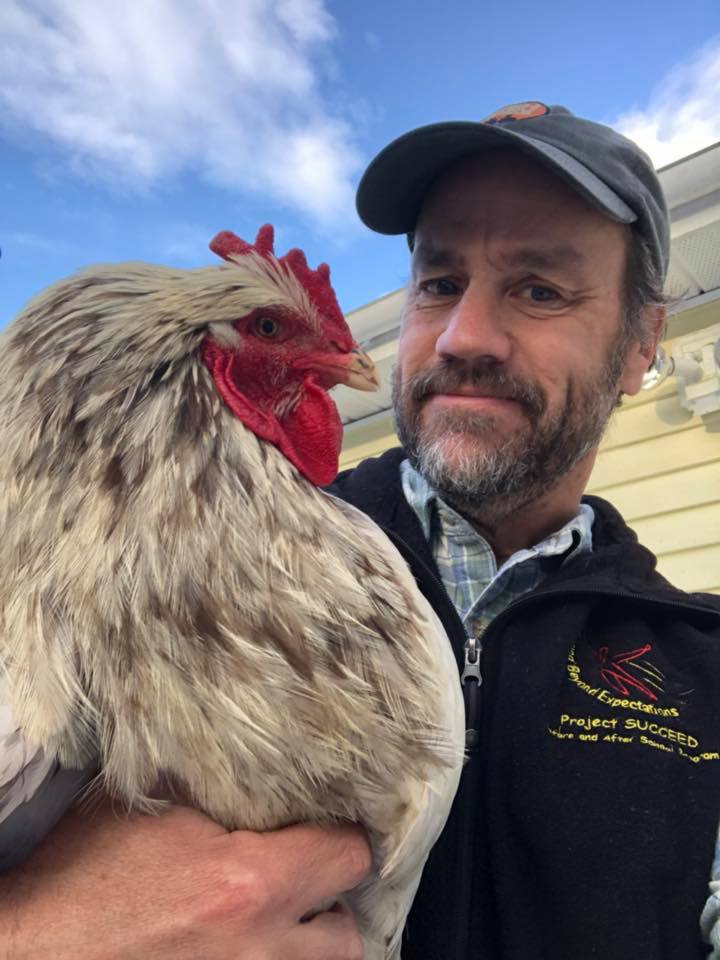 Clay Groves, Cut his teeth on music in the 1990's where he spent 5 years managing the now gone, Strawberries Music Stores. He spent all his spare time going to shows (including Woodstock 94) listening to all kinds of music and loving the 1990's music scene. After Strawberries folded, Clay joined Americorps and served two years as a volunteer teacher in the inner-city schools of Lawrence, MA and then became a middle school science teacher in the same schools. While he was teaching, he met his wife, Kristin, and they decided to move to the Mt Washington Valley where she is now an amazing K-1 teacher in Jackson. Clay then spent the next 15 years working various part-time nonprofit jobs in the valley including, science teacher, director of White Mountains Community College (Conway campus) and afterschool program director. In his spare time, he started the nationally recognized Fish Nerds Podcast (www.fishnerds.com) and quickly became an audio nerd. In addition, Clay is a licensed fishing guide and spends far too much time playing with those slimy animals.
Since moving to the valley, Clay has started his day listening to Roy Prescott's morning show (Clay is a huge fan) and Clay loves the music on WMWV. In the late fall legendary DJ Mark Johnson called Clay out of the blue and asked him if he wanted to learn to make radio and Clay jumped at the opportunity. Clay learned to run the board, make the live weekend shows and even got a chance to sit in Roy's Gold-Plated DJ Throne so Roy could take a vacation.
When Covid-19 hit the valley, Clay was heartbroken to be sent home from the station for an indefinite amount of time while the station figured out how to navigate the new world. Then on an amazing spring morning station owner Greg Frizzell called Clay and asked him to come back and now Clay can be heard on air weekdays 1-6pm and weekends 7-1pm. Clay's favorite thing about the Mount Washington Radio Group is the station's culture of supporting the community. Clay lives in Conway with wife Kristin and daughters Zoe (13) and Sammy (10) and he loves this community.
Dennis Quinn is the host of Scarlet Begonias Radio, Saturday nights from ten 'til midnight. It's a Grateful Dead radio show, and it's been on the air in Mount Washington Valley for twenty years, playing the endless supply of quality live recordings of the Grateful Dead and related bands for 2 hours every Saturday night. Dennis started our first website, back when we switched from reel-to-reel tapes and razorblades to the digital era, and he's lurking in the background of this lastest incarnation. He also does concert sound for The Arts Council of Tamworth, and other non-profits in and around Tamworth.