Conway Town Municipal Budget Hearings Wednesday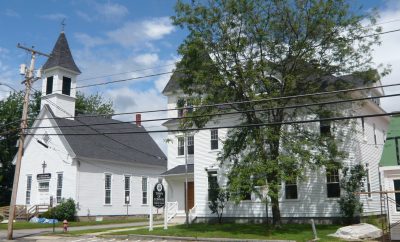 CONWAY, NH – Conway residents will have a chance to have their voices heard about local budgets that they will then be voting on come April. The municipal budget committee will be holding hearings on the proposed budgets for the Center Conway, East Conway, and Red Stone Fire precincts, the Town Municipal Budget, and the proposed school district budget tomorrow in the auditorium at Kennett High School.
First of the series of meeting begins at 6pm, with the other meeting following.
Among the proposals is a warrant article recommended by the Town to move the recreation program to Kennett middle school, an article that had its budget cut in half thanks to a very generous donation of $350,000 by Margaret and Sut Marshall.
Another article up for discussion is a warrant article the town hall to the Bank of New Hampshire building in Conway Village. If approved the lease would run 36 years broken into three, 12 year options where the town could opt out. The proposed rent would equal the bank's annual property tax bill.
The proposed operating budget for the town is $11,078,998 about $110,000 over last years budget.
The Schools operating budget is about $37 million.
Residents will get another chance to voice their concerns and change warrant articles on March 7th. The Town then votes of the articles on April 10th.
https://www.wmwv.com/wp-content/uploads/2022/03/logo-1.jpg
0
0
Tony
https://www.wmwv.com/wp-content/uploads/2022/03/logo-1.jpg
Tony
2018-02-13 14:45:21
2018-02-13 14:45:21
Conway Town Municipal Budget Hearings Wednesday