Conway's Mark Hounsell Official Throws Hat Into The Congressional Ring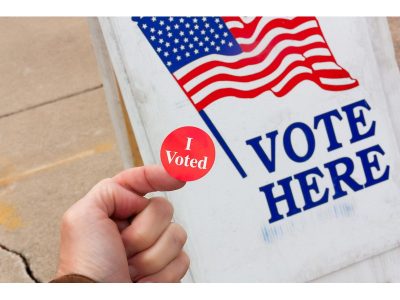 CONWAY, NH – Mark Hounsell has officially thrown his hat into the ring for Carol Shea-Porter's Congressional Seat.
The Carroll County Commissioner and Conway School Board member announced yesterday afternoon at the Gibson Center that he is going to seek the republican nomination to represent New Hampshire's 1st district.
Hounsell outlined his campaign, which covered a number of topics the forefront of which was elder care. Hounsell said that within the next 18 years the White Mountain Region of New Hampshire will experience a nearly 130% increase in residents age 85 and older. And he believes that state resources to provide for those citizens is greatly lacking.
The former Conway selectmen touted his years on the school board and Senate Education Committee as giving him a unique insight into education that he believes should be shared with congressional leaders.
When it comes to educations he said he believes in locally controlled education. Noting that he believe the U.S. Department of Education hinders the states ability to provide the best education it can.
He sad that he is in support of the recent GOP Tax Reform Bill, and that he believes the tax cuts will boost the economy
Hounsell said he supports the Northern Pass Project barring certain conditions.
On Healthcare he is in favor of repealing or amending the Affordable Care Act, and supports the recent repeal of the individual mandate.
Concerning the opiod epidemic Housell said he is very much for providing more resources to battle it saying "Everyone is harmed by this scourge.
Hounsell will be facing South Hampton Police Chief Eddie Edwards and Bedford State Senator Andy Sanborn during the state primaries will be on Sept. 11, with the general election on Nov. 6.
https://www.wmwv.com/wp-content/uploads/2022/03/logo-1.jpg
0
0
Tony
https://www.wmwv.com/wp-content/uploads/2022/03/logo-1.jpg
Tony
2018-01-12 08:31:19
2018-01-12 08:34:48
Conway's Mark Hounsell Official Throws Hat Into The Congressional Ring