COVID-19 TO CLOSE SAU 9 FOR THE REMAINDER OF THE SCHOOL YEAR AND NO SPRING SPORTS: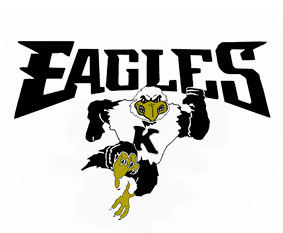 Conway Superintendent of Schools Kevin Richard announced yesterday that according to NH Governor Sununu's announcement, all schools will extend the remote learning model for the rest of the year.   "It would be too difficult to bring students and staff back to the building right now.  The situation is still pretty volatile and trying to ensure the safety of all the students and staff, is number one priority" says Richard.  This means longer term plans have to be fulfilled and April vacation provides that opportunity.  Superintendent Richard continues; "So we have two different pieces that we're looking at.  One is the utilization of April vacation for some staff work.  The students will be on their vacation but they will have opportunities to connect to the school with some remediation opportunities, some enrichment opportunities and also socialization through school pieces.  But the teaching staff will be given time to work three days to plan and prepare for the next wave of remote instruction."
According to a press release from, New Hampshire's Interscholastic Athletic Association dated April 16th, the spring sport season and championships are now cancelled as well.  The association acknowledged how this will impact student athletes and noted that the decision was made with great difficulty.  The NHIAA then noted that the focus right now must be to do everything possible to protect the community  from COVID-19.
During Friday's news brief Governor Sununu spoke about the closures of New Hampshire's schools and what the summer's activities might look like for school aged children.  "I know a lot of seniors have worked hard for twelve years, they're ready for prom, they're ready for graduation and unfortunately that's a really tough decision.  It didn't come easily by any means and we're sorry for those situations but we are dealing with an unprecedented public health epidemic.  "  The governor continues: "it isn't just school ending in June and opening up in September, it's summer camps, it's summer school, remote learning over the summer- those opportunities."
Tune in to WMWV to hear tonight's Drive Time at 5pm.  Our guests, Dr. Emery, Dr. Laracy and Dr. Hubble of Saco River Medical group will be answering questions to provide more insight on the pediatric and walk-in clinic front as they face COVID-19 with their clients.
https://www.wmwv.com/wp-content/uploads/2022/03/logo-1.jpg
0
0
Shannon
https://www.wmwv.com/wp-content/uploads/2022/03/logo-1.jpg
Shannon
2020-04-17 15:34:03
2020-04-20 15:55:16
COVID-19 TO CLOSE SAU 9 FOR THE REMAINDER OF THE SCHOOL YEAR AND NO SPRING SPORTS: