Mt. Washington Valley Businesses Top Off Strong Summer With Mixed Results For Labor Day Weekend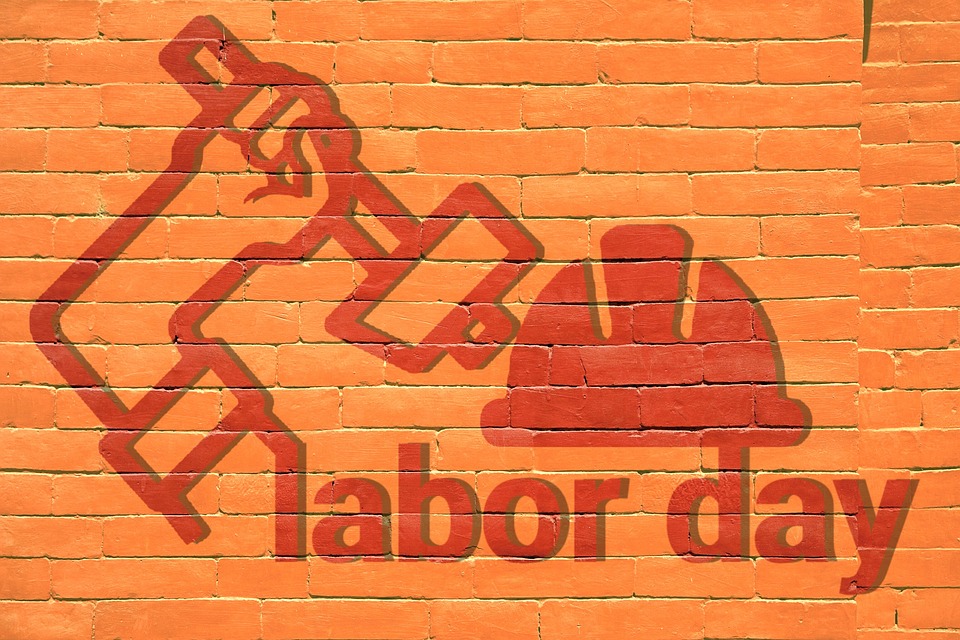 North Conway, NH – Mt Washington Valley businesses offered mixed feedback to an informal survey about Labor Day weekend trends distributed to members of the Mt Washington Valley Chamber of Commerce (MWVCC). While rain had an impact on some of the outdoor attractions, others reported record breaking Labor Day holiday results. In a previous MWVCC survey, chamber members shared that despite a rainy beginning, most Mt Washington Valley lodging and attractions businesses posted a strong summer.
Weather has an enormous impact on tourism in Mt Washington Valley and throughout New England. Labor Day weekend was no exception with one of the key days of the three-day weekend marked by wind and rain. "Story Land saw a great crowd this summer when the weather was cooperative", said Lauren Hawkins Story Land's Director of Marketing. "Many rainy and poor forecast weekends pushed crowds to different days," she finished sharing that the family attraction posted a good summer.
Greg Fisher, Peak Resorts Vice President of Marketing shared that both Attitash Mountain Resort and Wildcat Mountain posted record traffic over the weekend. "Labor Day Weekend was fantastic for both of our properties this year even with a mid-day closure on Sunday due to the rain," he shared. "Friday, Saturday and Monday all performed strongly. Saturday proved to be our largest summer day attendance ever at both Attitash & Wildcat. We would have crushed last year's visits had Sunday not been a washout but in the end we were very pleased with the attendance our resorts received during the holiday," Fisher enthusiastically told the chamber. He went on to share that even with a slower start to the 2017 season due to rain, both Attitash and Wildcat were able to overcome the start to the summer season, and finished with possibly their most visited summer (through Labor Day) ever.
A combination of Railfans Weekend and new train rides making their debut this weekend sold out train rides over the weekend at the Conway Scenic Railroad, and made for a ten-year Labor Day record, according to Susan Logan, Director of Marketing. Sunday's rain drove business to the railroad as visitors found cover inside the trains. "This was strongest Labor Day weekend we've had in 10 years! Saturday started off slowly, but by the afternoon, we were selling out trains," shared Logan. "Sunday was up significantly over last year, mostly because we ran a nine-car Notch Train to Whitefield Village, the first time that a passenger train had been to that location in over 30 years. We only had a few Coach seats left going into the weekend, and those sold out quickly, despite the weather forecast," Logan told the chamber.
Lauren Hawkins told the chamber that Story Land saw its largest Labor Day holiday in years. While the overall weekend was even when compared to last year due to the rain on Sunday, overall the attraction posted a strong Labor Day weekend and summer holiday too.
And the region's golf courses were busy over the summer, continuing into Labor Day weekend. Jonathan Rivers, owner of Indian Mound Golf Club, shared that they had a great Labor Day weekend, despite the rain. The course offered the best conditions in years, according to Rivers, resulting in a great season too. Rivers also noted that their "kids pay their age" special helped to boost the number of families playing at the course over the summer season, adding to the excellent summer season. Rivers also noted that golf season is not over, and that there are plenty of weeks left to play golf during the most colorful season of the year.
Had it not been for rain, Becca Deschenes, Director of Marketing at Cranmore Mountain Resort, speculates their traffic and sales would have matched 2016 Labor Day weekend. Instead, the rain caused a slight dip in numbers compared to last year's traffic. "We finished behind last year's long weekend looking at admissions," said Deschenes "Cranmore closed operations early on Sunday due to rain, which was the busiest day of last year's holiday weekend. If the weather had cooperated, I am sure we would have finished the same or surpassed last year's numbers," finished Deschenes.
Weddings also drove traffic to Mt Washington Valley's lodging properties. Nearly every lodging property responding to the chamber's survey noted that weddings drove bookings as much as the three-day weekend did. Steve Lambert, innkeeper and co-owner at Inn at Thorn Hill told the chamber that bookings were up over last Labor Day weekend by 25-percent at the inn and spa. Weddings and plenty of hikers seeking massages filled the inn. Still in his first year of ownership of the inn, Steve shared that special dinners and spa services helped to fuel the inn's overall sales over the weekend.
Jennifer Kovach, Snowvillage Inn and Max's Restaurant and Pub co-owner, weighed in to the chamber's survey saying a wedding filled the inn for the weekend, noting that given the number of weddings in the region, it's clear that many people took advantage of the three-day Labor Day weekend to get married. Looking back at the summer season, Kovach noted, "Summer was busy. The chamber did an excellent job letting folks know of all the adventures they can have in the Mt. Washington Valley. This year there was an increase in guests experiencing what we have to offer. Folks were definitely using apps on their mobile devices to find places to eat or things to do that were off the beaten path."
Some of the smaller B&Bs and lodging properties, which asked to remain anonymous, shared that summer business was down due to the proliferation of Airbnb and short-term vacation rental opportunities in the Valley. Donna Pearce, owner of the Admiral Peary Inn B&B in Fryeburg, shared that bookings for the Labor Day weekend were down over last year by 17-percent. Her dog-friendly inn hosted a number of wedding-goers, Stone Mountain Arts Center concert goers, and couples traveling with their dogs, but did not see the number of Fryeburg Academy students and parents that they have in the past over the three-day weekend.
Similarly, Bud Salmi, owner of the Margarita Grill shared that this "was not the summer that was", noting that 28 days of rain in June and July, and a "so-so" August had a negative impact on his business. Salmi reported that Labor Day was nearly even with last year, but not quite.
With many important weather and tourism indicators pointing to a robust fall foliage season, the Mt Washington Valley Chamber of Commerce predicts a colorful and possibly even weather breaking fall season, if the weather stays relatively dry. According to fall foliage experts at Yankee Magazine, a mild summer and long-term weather forecasts for foliage season indicate a boon for fall color during autumn. Attitash's fall sales are a good indicator that fall foliage sales will be up over last year according to Greg Fisher. "The foliage forecast sounds great from the media and our lodging is currently pacing ahead of last year, including sales for our Oktoberfest which is in October and online for sale already," shared Fisher. Thomas Prindle concurred, telling the chamber that numbers are on par with last year at Purity Spring Resort and Danforth Bay Camping & RV Resort, indicating a strong fall season.
Every season is the perfect time to explore Mt Washington Valley. With the busy fall season approaching, the Mt Washington Valley Chamber of Commerce advises to "book now or forever hold your peep." Booking early results in the best availability for those coming to see the spectacular fall foliage in the Valley. Visit www.MtWashingtonValley.org or call 800-DO-SEE-NH (800-367-3364) for complete vacation planning information. To learn more about planning a New Hampshire getaway, go to www.VisitNH.gov for all the information you need.
Story by:
Marti Mayne
Maynely Marketing
392A Cousins Street
Yarmouth, ME 04096
207-846-6331
https://www.wmwv.com/wp-content/uploads/2022/03/logo-1.jpg
0
0
Tony
https://www.wmwv.com/wp-content/uploads/2022/03/logo-1.jpg
Tony
2017-09-07 12:33:43
2017-09-07 12:34:59
Mt. Washington Valley Businesses Top Off Strong Summer With Mixed Results For Labor Day Weekend